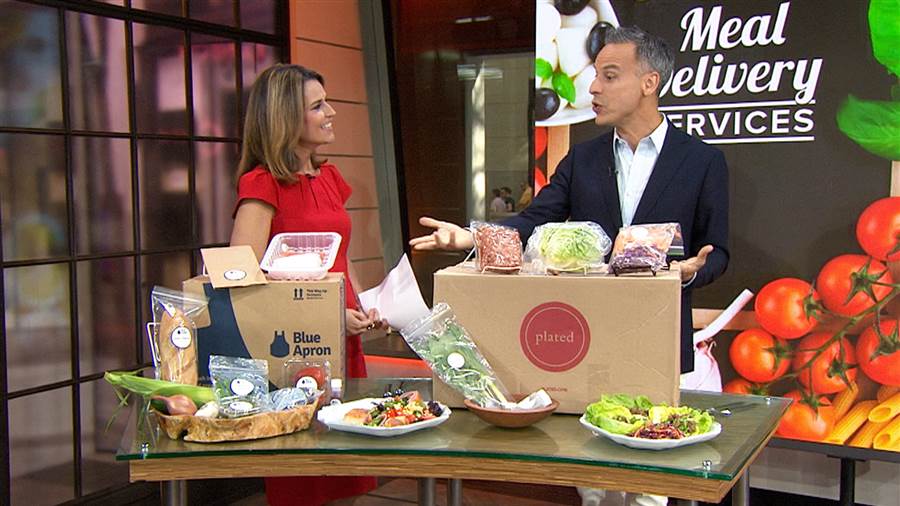 When someone mentions convenience meals, what do you picture? Visions of flat, anonymous aluminum trays covered in frost or greasy fast food bags are what most people see.
Traditional convenience foods are designed to require little effort on your part. In the past, that meant flash-frozen, highly preserved, and usually monotonous.
What is a Meal Delivery Service?
In the modern age, meal delivery kits are changing the way we experience convenience food. Services like Hello Fresh, Blue Apron, and Home Chef promise fresh ingredients and easy-to-replicate gourmet recipes sent right to your door.
Contemporary consumers know the importance of a healthy diet. The demands of work and family life, however, can make finding the time to shop, prepare, cook, and clean up impossible. These services take the pain out of homemade meals. With no shopping and very little prep work, meal delivery services are making kitchen work fun again.
How Meal Delivery Services Work
Every meal service has a different theme, but they all work in roughly the same manner. For a fee, the service will send you a box that contains most of the ingredients you need to make a complete meal.
You complete a short survey when signing up for a service. You'll answer questions about the number of people you want to feed, what you like to eat, what you absolutely hate, and other criteria to plan your perfect repast. You will also choose how often you want kits delivered.
Shortly after making payment, your first box will arrive. Ingredients are usually washed, chopped, measured, and ready to cook. Recipe cards and serving suggestions are included for each meal. Boxes usually contain enough food for several meals. You will continue to receive periodic deliveries until you cancel your subscription.
Some services give you greater flexibility over your meal choices, allowing you to change the menu to your liking.
Which Meal Delivery Service is Right for You?
Are you thinking about trying a meal service kit plan? With all the options, finding the right one can be intimidating. In this section, we offer unbiased reviews on meal delivery service subscription companies.
We give you honest facts on the quality of the ingredients, creativeness of the recipes, and overall value. Our reviews are listed from top to least rated, so you can find the information you're looking for easily.
Check out our list of top rated meal delivery services, or read the reviews to get an idea of what each company has to offer.
 Top-Rated & Best Meal Delivery Services for 2018