Meal replacement shakes are one of the easiest and most nutritious ways of losing weight. It may also be one of the most effective methods of weight loss as numerous medical research test group results, reveal that people who utilize meal replacement shed more pounds than those who employ other methods.
Fans of 310 Shakes often find that meal replacement shakes are not only a good substitute for a meal but that it also helps them with following:
to curb their appetite;
to feel physically lighter in the absence of large meals;
to experience increased energy generated by the reduced demand on the digestive system;
to save time from a busy schedule usually spent preparing reduced calorie meals;
spares them the trouble of following a strict menu diet and/or food weighing, and
helps them to feel full and satisfied, without feeling weighed down and overloaded before a workout, for example.
If any of those benefits sound appealing, you will probably enjoy the 310 Nutritional Meal Replacement Shake.
Most medical healthcare professionals recommend losing no more than two pounds per week.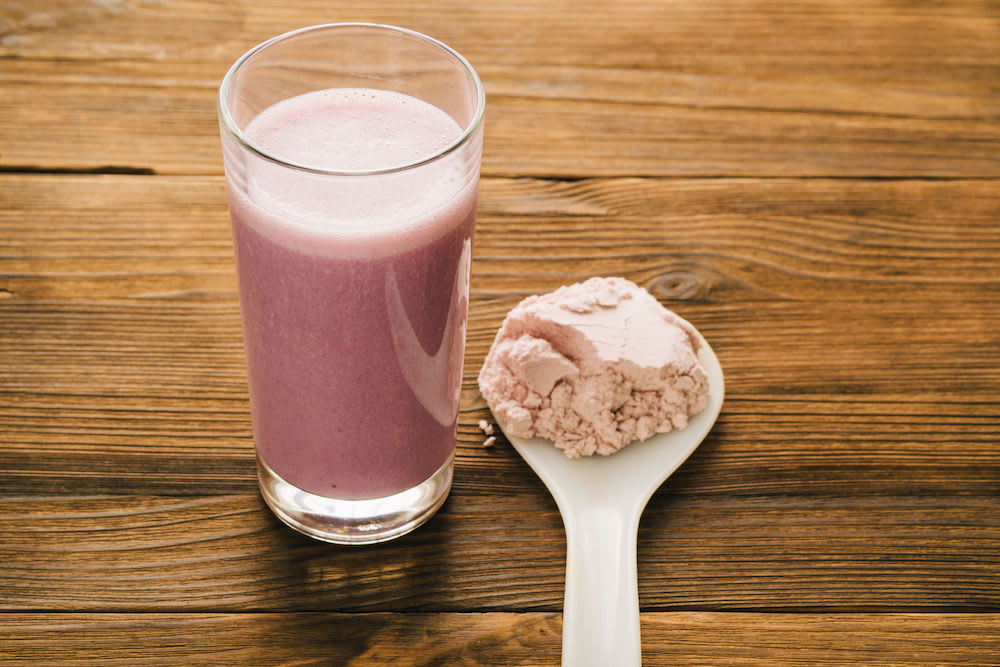 There are several reasons typically discussed for this traditional rule, including that it helps to ensure a dieter is losing fat and not muscle, the prevent sagging and loss of skin elasticity that results when the skin does not have adequate time to adjust, poor nutrition that may accompany rapid weight loss, and higher probability of gallstones forming in the gallbladder, which currently affects over 20 million Americans.
Further, most weight loss diets, for those not currently being supervised by a physician, are recommended for persons who are basically fit and in reasonably healthy condition.
Due to the use of the shake to replace meals, they are not normally recommended for the elderly by some medical professionals. This is because, despite the possible appearance of excess weight, it is common for many older persons to under eat, and which is often accompanied by a general loss of interest in food.
There is some debate as to whether overweight children are suitable candidates for a meal replacement shake diet. While many health experts tout the benefits of helping children to lose weight, others describe the need for kids to learn how to select and prepare healthy foods and meals without relying on a supply of pre-prepared shakes. In this way, it also helps to ensure that they are choosing healthy foods to eat that will facilitate their growth and development when they are unable to access a shake.
This 310 shake review is meant to provide an update to the other existing 310 Shakes Reviews currently available online. It adds to, compares, and expounds upon newly available information about 310 Shakes, its health effects, nutritional benefits, as well as its Flavors, Calories, Ingredients, Nutrients, Vitamins, and Minerals.
The review will also discuss 310 Shake's recent experiment with flavor and the feedback it received, and which led to the company's subsequent response to customers.
This information is designed to help consumers make the most informed decision about meal replacement shakes and to help customers decide if 310 Shake is the right choice for their nutritional program.
If you'd prefer shakes a part of a larger meal plan – have a look at our Nutrisystem Reviews, including our Nutrisystem for Men Review. 
310 Shake Benefits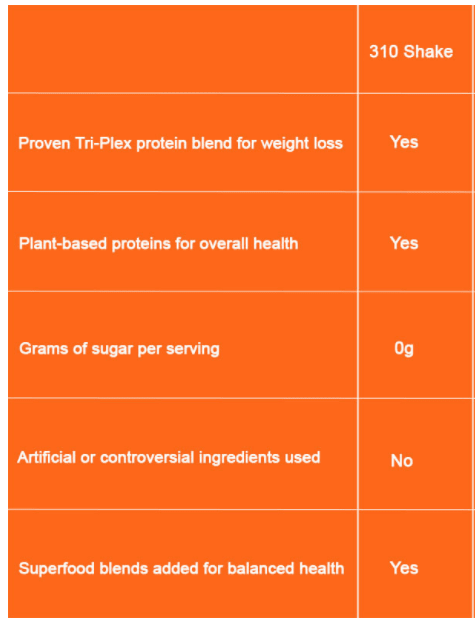 The 310 Shake combines two essential components of any meal replacement and/or diet plan, a fully nutritional liquid meal supplement that also functions as an appetite suppressant.
In general, meal replacement shakes can boost health in a number of different ways, depending on the formula one purchase.
Though it is recommended that you speak with your doctor before taking any type of vitamin supplement, 310 Shakes can be used to improve specific health conditions such as hypertension, diabetes, and pre/post-bariatric disorders.
Because 310 Shakes are plant-based, they lack the chemical stimulants, found in other types of shakes, which are known to stimulate heart rates.
310 Shakes are sugar-free so that those with diabetes can enjoy them daily as part of a healthy diet. The 310 Shake is also perfect for pre and post bariatric patients who are typically required to adhere to a liquid diet.
This shake provides specific nutrients that will support your health during the entire duration of the curative process.
310 Shake Ingredients
The ingredients of each 310 Shake are specific to each flavor, yet all of the formulas in this line are natural, gluten-free, and vegan.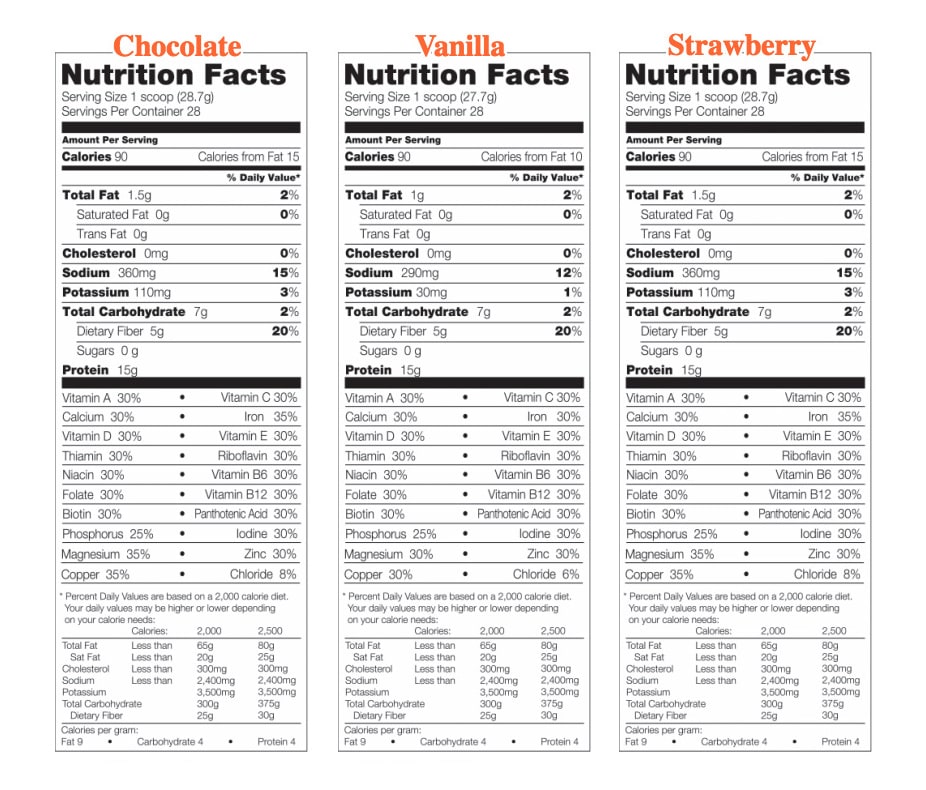 310 Shakes are also made without questionable agents such as hormones, Aspartame, MSG, Sucralose, high fructose corn syrup, or artificial colors; flavors, or sweeteners.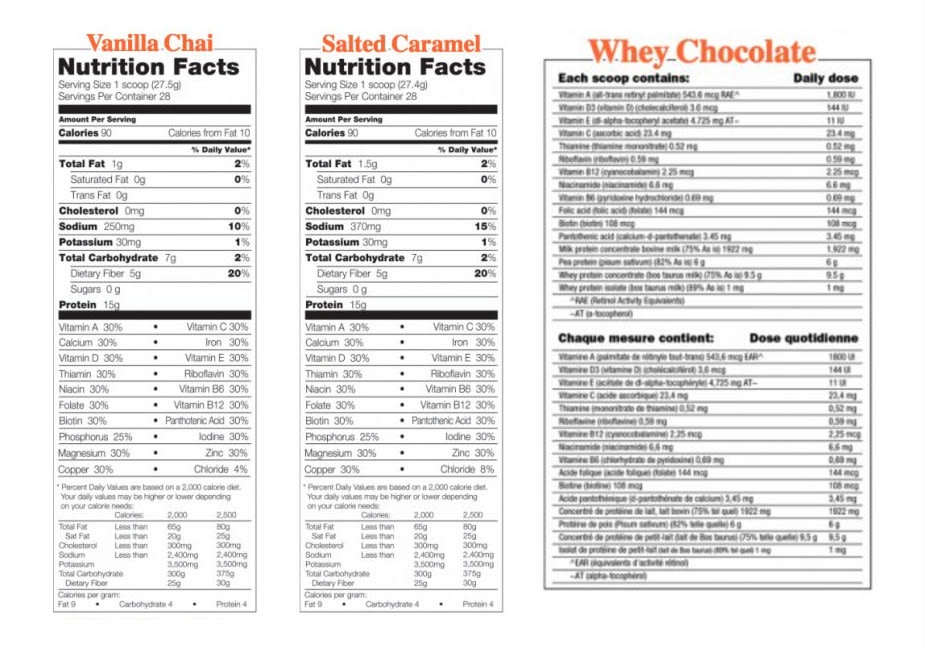 All of the 310 Shakes contain plant-based proteins – brown rice, hemp, and pea, approximately 7 grams per serving of Carbohydrate, and 5 grams of Prebiotic Fiber.
310 Shake Minerals
310 Shakes contain a variety of minerals including Calcium – used for nerve transmission and bones; Iron – enriches the blood and enhances energy levels; Magnesium – supports healthy heart functioning and facilitates the kidneys; and Phosphorus – which strengthens bones and increases muscle mass.
310 Shake Vitamins
Niacin – reduces unhealthy cholesterol and increases the production of helpful cholesterol; Folate – improves brain functioning and elevates mood; Biotin – supports skin and nails; Riboflavin – helps the body to burn fat;
Pantothenic Acid – helps the body convert food into energy; Vitamin A – needed for good eyesight and healthy skin; Vitamin B – used to facilitate nerve cell and muscle function; Vitamin B6 – synthetization of proteins within the body; Vitamin B12 – used by the body for red blood cell production;
Vitamin C – boosts the immune system and combats illness; Vitamin D – prevents heart disease and improves bone strength; and Vitamin E – which creates protective properties for both the liver and brain.
310 Shakes Key Facts
310 Shake offers a good variety of flavors (6 to be exact) and they are the following:
310 Shake Flavors:
Salted Carmel – which had 90 calories per serving;
2. Whey Chocolate – 90 calories per serving;
3. Chocolate – 90 calories per serving;
4. Vanilla Chai – 90 calories per serving;
5. Vanilla – 90 calories per serving;
6. Strawberry – 90 calories per serving;
Taste Profile 
As of 2019, various reviewers of 310 Shake are still discussing the negative ratings of the taste the company received from customers when they change their formula.
These consumers reported drinking the shake despite its taste because of its healthy and nutritional benefits and trying to improve its sour taste with fruit to no avail.
310 Shake is mixed using one scoop of 310 Shake along with 12 oz. -water of preferred temperature, milk, or another chosen beverage. Then stir, shake, and/or blend the ingredients.
Consistency
310 Shake is formulated to have a consistency that is smooth and creamy. Customers have stated that a gritty texture is more likely to occur when it is combined with water as compared with other liquids, but that it is unlikely to clump or to have a chalky texture.
Satisfaction
310 is designed to curb hunger for up to 4 hours. It uses natural ingredients to control hunger cravings such as dietary fiber and the Tri-Plex protein complex, which is made up of essential amino acids that help the body to feel fuller and more satisfied for a longer period of time.
310 Shake Possible Side Effects & Allergy Warnings
310 Shake contains no artificial colors, flavors, wheat, eggs, dairy, nuts, or sweeteners. It is all natural, gluten-free and vegan.
310 Shake is also made without soy protein. It contains a specialized blend of whey and milk proteins that control the appetite and are not known to cause any symptoms of allergy.
Many individuals occasionally experience gas and bloating caused by an excess of fiber in the digestive system. Fatigue may occur in certain individuals who reduce their daily calorie intake and replace too many of their normal daily meals.
310 Shake Pros & Cons
310 customers have many good things to say about it. The pros of choosing this meal replacement include:
All of the shakes contain significant amounts of protein, so it may save athletic consumers the additional expense of purchasing a second type of shake specifically formulated for muscle building and working out.
There is low-calorie content, not more than 90, in each serving of any  310 Shake flavor
It's an appetite suppressant that should work for up to four hours
A fully nutritional meal replacement that meets daily requirements
And it powers fitness enthusiasts with the Tri-Plex protein, which helps them to remain energetic during workouts and to burn fat instead of sugar.
Every service also has its downside. The cons for 310 Shake include:
310 Shake is probably one of the most expensive meal replacement products on the market
Customers have complained about the taste in the past, and the verdict is still out on the recent change 310 Shake made to their ingredients and taste profile.
Although customer service has improved drastically – there are still reports with customers mentioning hidden auto-ship terms and having a hard time getting a refund, etc. 310 still needs improvement in this department.
310 Shake Reviews & Testimonials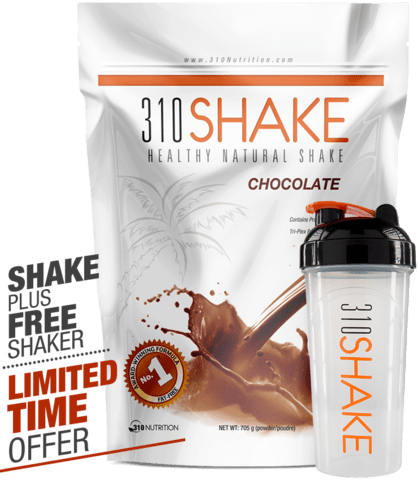 310 Shake has been responding proactively to their customer feedback and negative reviews.
In 2017, 310 altered its ingredients following a change to its recipe the previous year, which was designed to make the shake healthier but received negative reviews.
In the last few years, public opinion has improved, and customers are saying that it tastes much better as when 310 Shake first appeared on the market.
310 Shake has also upgraded its packaging, which helps to preserve the integrity and freshness of the product.
Overall, 310 have many success stories of customers sharing their results. 310 Nutrition is also a Google Approved Merchant and participates in the new Google Customer Reviews – 310 have a 4.6 rating & 91% positive from over 31,000+ verifying customers in the past 12 months.
Do We Recommend 310 Shakes?
We have not recommended 310 shakes in our previous review due to their taste and customer service. Although 310 shakes taste is much better than before but it still falls a little short compared to other meal replacement shakes.
Also, over the past several months 310 Nutrition customer service has greatly improved. We believed it will only get better. We loved the fact that 310 shakes are plant-based, contain no artificial ingredients and no grams of sugar. With that being said,  our review of 310 Shakes have shifted and we can definitely recommend giving 310 a try!
Where to Buy 310 Shakes?
We recommend buying 310 Shakes at their official product page. However, due to customer service related issues such as monthly auto-ship sign-ups, billing & refunds, etc. You may want to consider purchasing 310 Shakes from https://www.ebay.com/310-shakes.
310 Nutrition (Company) is a preferred seller over at eBay and have all of their 310 shakes in stock. You can rest assured that there are no hidden auto ship cost, monthly billing, no hassles with refunds and a 30-day money back policy.

What Do You Think? 
Please post your own feedback and 310 reviews in the comment section below. You will be helping consumers make more informed decisions about this meal replacement shake.
Meal Replacement Shakes FAQs:
1. How Many Shakes Is Recommended Per Day?
One to two shakes per day is generally recommended.
2. What Is The Most Opportune Time To Have A Shake During The Day?
The best time to drink a meal replacement shake is when you wake or your first meal of the day. Instead of substituting an entire meal with a shake, it is usually more prudent to break up your daily meals into five smaller meals and to think in terms of substituting one of these five smaller meals.
In this way, you do not underestimate your body's daily nutritional needs. Meal replacement is also beneficial to consume before and after workouts.
3. Is It Unhealthy To Drink An Unlimited Number Of Shakes Per Day?
Yes. Due to the nutritional value of the shake and the recommended daily allowance for vitamin consumption, it is healthier for most people to avoid overconsuming a vast amount of any type of nutritional supplement, which for many people, could lead to a variety of health issues. Moreover, the average meal replacement shake contains 100 to 300 calories.
Drinking meal replacement shakes for an entire day, may or may not fulfill the minimum amount of daily calories needed per day, which is approximately 1200 calories for women and 1,800 per day for men. Eating less than the daily-recommended calorie intake increases your risk of developing gallstones and heart conditions.
4. Do Meal Replacement Shakes Help To Enhance Muscle Definition? 
It depends on the meal replacement shake ingredients. Protein is one of the most popular ingredients used in meal replacement shakes to increase muscle mass. It does this by assisting the building and recovery function of the muscle tissues while at the same time inhibiting the body's production of fat.
It is important for the goal of muscular development to combine your nutritional efforts with a resistance workout, specifically designed to increase the muscular mass of the body.
5. Do Meal Replacement Shakes Meet With FDA Approval?
While most foods must adhere to FDA regulations, meal replacement shakes meet DSHEA requirements, and are packaged at FDA approved facilities, in general, supplements and meal replacement shake are not specifically FDA approved.