As of 2019, Nutrisystem is considered as one of the most convenient and best overall diet programs. After going through hundreds of Nutrisystem reviews as well as weight loss claims, meal plans, costs, pros/cons and everything in-between – here's our take and a full breakdown of the Nutrisystem diet.
Note: We will continue to keep this article updated! Whether Nutrisystem has removed or modified some of their diet or meal plans, changed their prices, conducted new weight loss studies, etc. We will make sure everything is up to date for our readers. 
What is the

Nutrisystem Diet

?
Nutrisystem is a weight loss company that specializes in diet plans, meal delivery, and weight loss programs.
Nutrisystem meals are designed to help customers lose an average of 1-2 lbs. per week although additional exercise is encouraged.
All of the plans are home-delivered on a specified date, and they can be ordered on a monthly basis with a recurring order option. All plans require customers to purchase their own fruits and vegetables
Nutrisystem Weight Loss Plans
Customers can choose a plan from four main categories: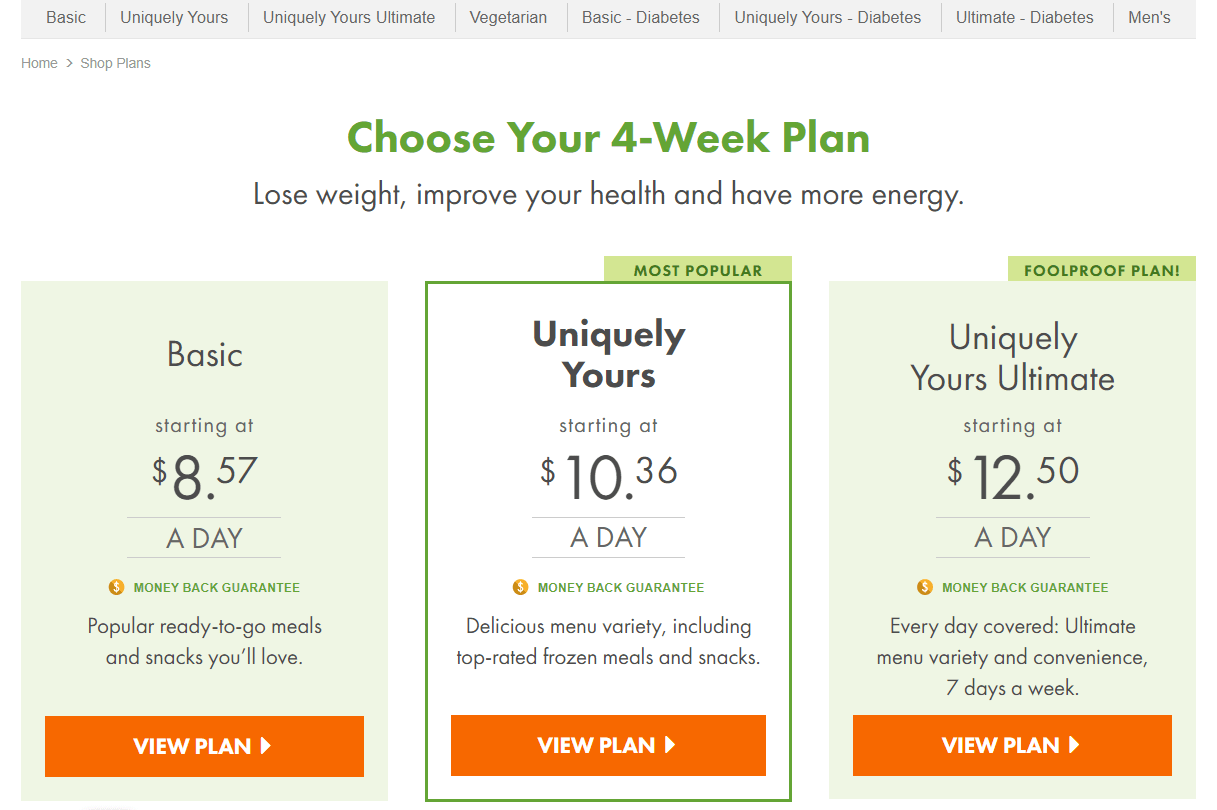 *** View & Compare All Plans Here
Nutrisystem available weight loss programs include "Nutrisystem for Women", "Nutrisystem for Men", "Nutrisystem for Diabetes" and "Nutrisystem for Vegetarian". Whichever option is chosen, you'll still need to choose one of the 4 main plans – Basic, Core, Uniquely and Uniquely Yours Plus in order to get started.
Updated: Nutrisystem specialty diet plan "Vegetarian" is a stand-alone plan and you don't need to sign up to one of the four main diet plans as described above to get started.
Basic: This plan comes with pre-selected ready-to-go foods. There is no customization to the meals or to the food menu. If you will like customization of your food menu, you'll need to pay an additional $25 per month. Otherwise, you'll receive the "Chef Choice" menu – pre-selected, handpicked assortment of Nutrisystem's most popular food menu items. Counseling is not available with this plan either but can be added for an additional $19.99 per month.
Core: This plan comes with pre-selected ready-to-go foods as well. You will now have the option of customizing your food menu at no additional cost. Nutrisystem gives their Core plan users over 100 food items to choose from. Counseling is available at this plan as well – you will have access to a team of trained Nutrisystem weight loss counselors.
Uniquely Yours: Includes everything from the Core Plan but instead of having the option of over 100 food items to choose from, it will be over 160. With the Uniquely Yours plan, you will receive unlimited restaurant-inspired frozen entrees.
Vegetarian Plan: Very similar to the Uniquely Yours plan with the exception that customers will have fewer food options to choose from – around 90 or so vegetarian-friendly foods including frozen foods.
***Nutrisystem Ready-to-Go (RTG) foods are already prepared and packaged for portability. RTG meals don't require any refrigeration and the meals are ready to cook/microwave at any time. Nutrisystem uses a "soft canning process" for their Ready-to-Go meals. Soft canning is basically a combination of canning and vacuum sealing that allows food to be preserved, stored and eaten at a later time.
Nutrisystem has additional weight loss plans specifically for men, vegetarians, and diabetics.

*** View & Compare NutriSystem Additional Plans
How Does the Nutrisystem Diet Work?

Nutrisystem follows a basic philosophy that makes losing weight attainable and simple for all lifestyles. One of the most common difficulties people have with dieting is the process of counting every calorie and learning about new meals.
With Nutrisystem, each meal is prepackaged with enough nutrients to keep one healthy and full without the risk of overeating.
• Portion Control: The main tenant of Nutrisystem is portion control. By eating their scientifically calculated portions, people will be full and with enough energy to complete their day without hunger pangs. This ensures that dieters can lead an active lifestyle without daydreaming about food or desserts.
• Balanced Nutrition: The next tenant of Nutrisystem is its incorporation of balanced nutrition. Oftentimes, people start their day with a sugary muffin or have a lunch that's loaded with carbs.
With Nutrisystem, each meal has the right balance of protein, simple carbs, and vitamins to ensure that blood sugars stay within a normal range and that people don't get hungry.
Most Nutrisystem meals are high in protein which supplies the body with working energy and lean muscles. Since the meals are low in carbs but high in fiber, people will feel fuller without risking weight gain. Plus, fiber helps to regulate the body and ensure that everything works at optimal levels.
Plus, all meals have a low-glycemic carb index which helps the body regulate its blood sugar levels. When foods are high in sugars or carbs, the body works overtime to process it all which then results in an energy crash.
Nutrisystem's meals are designed to keep blood sugar levels steady which can reduce tiredness, mood changes, and the risk of diabetes. In addition, most foods are preservative-free to ensure a healthy and natural balance.
• Frequent Meals: Finally, Nutrisystem works by encouraging multiple small meals throughout the day. When many people initially think of dieting, they imagine a life of hunger and infrequent meals.
However, a sparse diet encourages eventual overeating, snacking, and a desire to quit the diet altogether. By frequently eating portioned meals, dieters can reduce their weight without going hungry.
They can avoid the trap of overeating which leads to lethargy and weight gain while still enjoying tasty meals throughout the day.
*** Nutrisystem is offering our readers a 50% off now! Click here to activate this special discount!
Everything You Need To Know About Nutrisystem Meals & Food
One of the most important things you'll need to look into when deciding on a diet delivery program is the food and meal plans. Is it very important to know, in full detail, what you will be eating, how many times a day, the preparation & cooking process and if you will be supplying some of your own food, etc. Here is an overall of Nutrisystem meals, grocery guides and food menus.
Nutrisystem Meals & Glycemic Index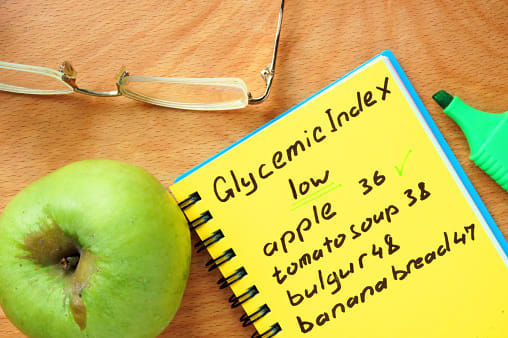 Nutrisystem meals are created around the science of the "Glycemic Index", which is a measure of how foods, specifically carbs, affect blood sugar levels.
The measure ranks food on a scale of 0 to 100. Foods with a high glycemic index (GI) are digested and absorbed quickly which will often cause a spike in your blood sugar level. Now foods with a low Glycemic Index are digested and absorbed at a much slower pace which will result in a slower rise in blood sugar levels.
Also, Low Glycemic Index foods leave you feeling full longer as opposed to High Glycemic Index foods which can store body fat due to high levels of insulin.
Foods that fall into the Low Glycemic Index category are usually foods high in protein and fiber. Nutrisystem provides you with a grocery guide that is broken down into four categories – SmartCarbs, PowerFuels, Vegetables, and Extras. The guide also lists many Glycemic Index foods.
How Many Meals Will I Be Eating Daily
All Nutrisystem diet plans include the following:
4 meals a day for women: breakfast, lunch, dinner, snack with the addition of fruits and vegetables.
6 meals a day for men: breakfast, lunch, dinner, two snacks with the addition of fruits and vegetables.
Note: You'll need to purchase your own vegetables and fruits.
Can I Supply & Cook Some of My Own Meals That Aren't Provided by Nutrisystem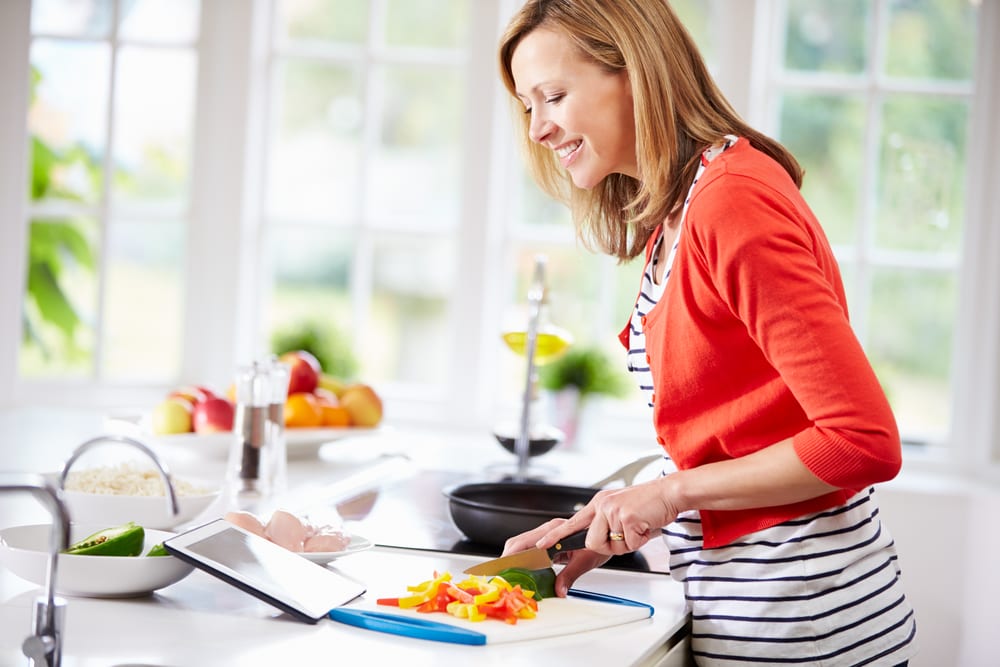 Yes, you can! Nutrisystem encourages you to practice portion control and healthy eating on your own. Nutrisystem calls it "Flex Meals" — these are meals, or snacks, that you will prepare and cook for yourself. You will be incorporating five flex meals, in total, into your meal plan (breakfast, lunch, dinner and two snacks) each week.
Nutrisystem provides you with a grocery guide to help you with the process, or you can follow one of their recipes. You can also use your Flex Meals to dine out at a restaurant.
Note: Flex meals will be meals that you'll create using Nutrisystem guidelines. Before you can start building your flex meals, you'll want to revert back to your Nutrisystem grocery guide to determine which SmartCarbs and PowerFuels you'd like to include.
*** Here is an example guideline for Flex Meals (image)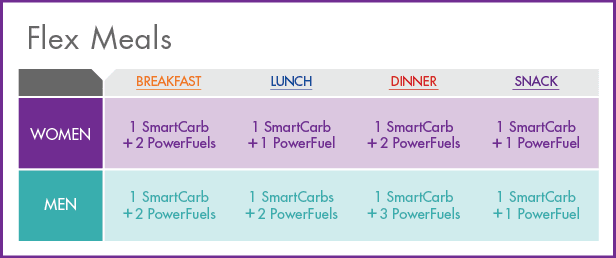 You can visit Nutrisystem Flex Meals section on their website for delicious and easy recipes that will fit perfectly with your plan!
How Healthy is Nutrisystem Food?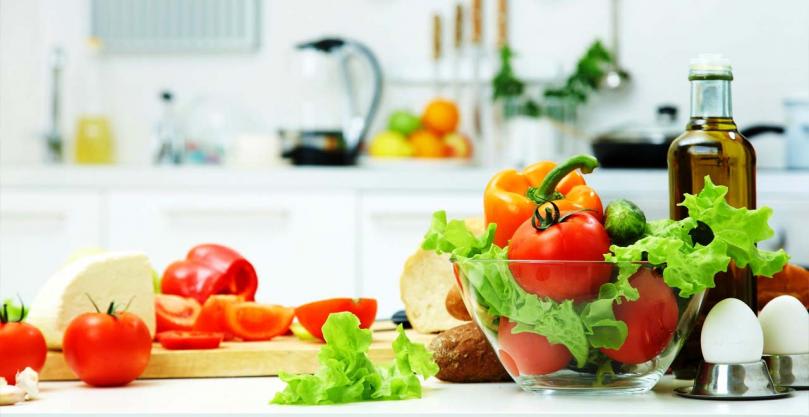 Over 100 items from Nutrisystem contain no artificial preservatives, and those that do will be specified. Each meal is designed to have enough required nutrients for a healthy diet, and most meals are high in protein and fiber while containing zero trans fat or MSG.
***You can view or print Nutrisystem food menu list or the grocery guide. 
By reducing carbohydrates and including a high protein and fiber profile, customers can expect to steadily lose weight without feeling too hungry. However, customers must incorporate separately purchased fruits and vegetables to get enough vitamins and minerals.
How Much Weight Will I Lose on the Nutrisystem Diet?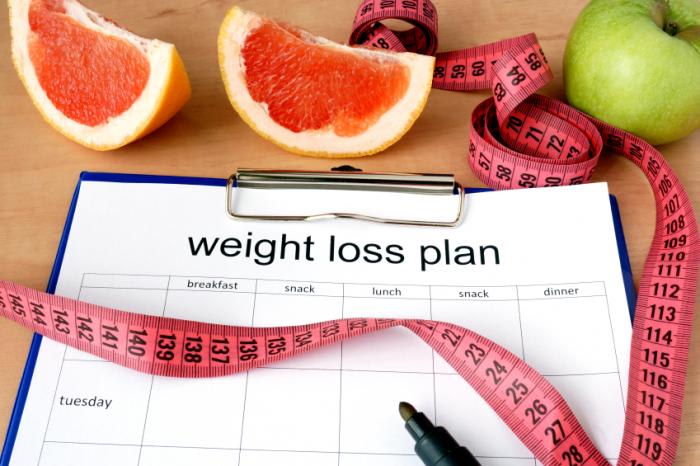 One of the first questions people may ask when considering a weight loss diet – How much weight can I possibly lose? Or will I be able to achieve my weight loss goals with this diet plan?
First and foremost, Nutrisystem diet plans consist of meals that are portion-controlled and contain between 1,200 to 1,500 calories a day – which put you in a healthy and safe range to lose the recommended 1 to 2 pounds per week.
Some people may lose more than the recommended amount of weight due to their individual metabolism, activities, water intake, etc.
Nutrisystem incorporates a low glycemic diet which studies have shown to be more effective than limiting fat. Studies have also shown the following weight-loss statistics for women & men on the Nutrisystem diet for the first month:
*Average weight loss in a study was 11.6 lbs. and 8 inches total. Inches lost from hips, waist, chest, thighs, and arms in the first month. (Women)
*Average weight loss in a study was 15.15 lbs. and 8 inches total. Inches lost from overall body composition. (Men)
Nutrisystem has a dedicated page showcasing success stories of individuals weight loss stories – it is worth checking out for motivation, tips, general information and more.
Will Exercising Be Required While on the Nutrisystem Diet?
Nutrisystem recommends that everyone maintains a regular physical lifestyle for their lifelong well-being and health. They encourage their customers to achieve national health recommendations of 2.5 hours of moderate physical activity each week while working towards their weight loss goals. To help put you on that journey, they created My Daily 3.
My Daily 3 is a plan geared to have you focused on achieving 30 minutes of physical activity per day, for 2 weeks. It will get you moving and will help boost your metabolic burn for maximum weight loss results. You can do the 30 minutes of physical activity all at once or in 10- or 15-minute intervals during the day.
My Daily 3 also includes strength training routines 2 days a week — which, in most part, is geared to work your muscles and maximize health benefits. After the 2-week agenda is done, you can either continue with the plan again or begin to incorporate other forms of activity — the key is to get you motivated, burn fat and stick with it!
Nutrisystem Side Effects
First and foremost, we always recommend that you consult with your doctor before starting any weight loss or exercise regimen. Bloating may occur due to the high fiber content in the meals. Even though the diet plans contain 25-35 grams of fiber a day (in agreement with the suggested Daily Intake), many people usually don't consume that much fiber on a regular basis.
In return, beginning the Nutrisystem plan may cause some bloating at first. Allow a few days for your body to adjust to the new meal plans. While Nutrisystem doesn't have any specific side effects listed on their website, most consumers consider Nutrisystem to be safe and healthy.
Are There Any Restrictions on Who Can Use Nutrisystem?
There are some restrictions on who can use the Nutrisystem diet program. Some are but are not limited to, women who are pregnant, people with allergies to peanut, soy or latex, have anorexia or bulimia, have chronic kidney disease, or have a condition requiring a gluten-free or ketogenic diet.
The Nutrisystem program is not for children under 14 years of age. Teens between 14-17 years of age require a doctor's approval and a special meal plan. A doctor's approval is also necessary for men over 450lbs and women over 400lbs. Nursing mothers will also need a special meal plan. You can visit Nutrisystem's website here for information about special restrictions or adjusted meal plans.
Nutrisystem Reviews & Results: What Are Users Saying About the

Nutrisystem Diet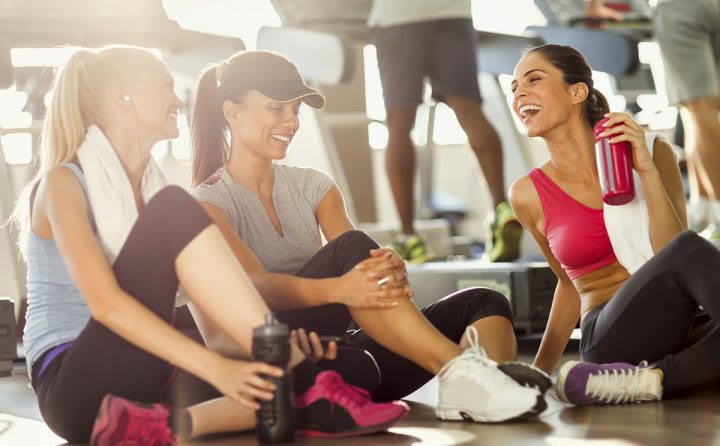 By going through an assortment of recent and verified user reviews, it's easy to see a pattern of what works and what doesn't with the Nutrisystem program.
Many people liked how the shipments arrived on time and with the specified foods. People also liked the taste and freshness of the foods. Even the more negative reviews didn't mention the product's taste or freshness.
A majority of the reviewers stated that they did lose weight following the system. Roughly half the reviewers lost the promised 1-2 lbs. per week, while the other half lost weight at a slower or even faster pace.
Many of the successful reviewers also mentioned adding exercise to their routine and drinking water instead of soda.
One of the common highlights found in Nutrisystem reviews was the overall convenience of the program.
People praised how the pre-packaged portions made dieting simple and stress-free. For people who get overwhelmed about dieting, Nutrisystem's program is very easy to follow.
While the majority of the reviews were positive or at least neutral, there were some negative reviews with points that everyone should consider.
The most common complaint was how the foods were loaded with sodium. Sodium is added to most Nutrisystem meals to increase the flavor and to ensure it stays fresh during its extended shelf-life.
While sodium is generally acceptable for healthier and younger individuals, an excess amount becomes problematic especially to the overweight and elderly.
Many reviewers mentioned that their doctors had advised against increased sodium intake, and their ages ranged from 60-85 years old. A diet high in sodium can lead to an increased risk of heart attack, stroke, and high blood pressure.
Nutrisystem's foods may not be exceptionally high in sodium, but they are higher than home-cooked meals due to their necessity for increased shelf-life.
A commonly mentioned neutral point is that most meals must be microwaved. Some reviewers loved how simple this made everything, but others were upset at the monotony and limitations this gave them.
Some reviewers disliked how they would have to microwave their food at work, and others wished they could bring their food on hikes or vacations without the need for a microwave.
Do We Recommend the Nutrisystem Diet?
First, we love the fact Nutrisystem meals are portion control and that they have a large selection of food options with the option of customization. Another plus is having access to Nutrisystem NuMi app. You can track and log your meals, activity and weight loss progress to help you stay on track. You will also have access to articles, recipes, fitness ideas and more.
Although dining out is limited, we love the fact that Nutrisystem provides you with "Flex Days" in which you can cook and provide your own meals within Nutrisystem guidelines. As well as using some of your Flex Days to actually dine out. This teaches you portion control and healthy eating on your own which is very beneficial in the long run.
Counseling isn't available for all plans except Core, Uniquely Yours and Uniquely Yours Plus. This may not be much of a con but it is worth mentioning. There is a lack of exercise regimens with Nutrisystem. Although, Nutrisystem recommends that you incorporate some exercise into your diet but it is not required.
We love the fact that Nutrisystem follows a low glycemic diet in which many studies have shown to be very effective. Long-term weight loss studies still need to be fully conducted to see how effective Nutrisystem really is in the long run.
Overall, Nutrisystem has the science and math to back-up their weight-loss claims. You are more than likely to lose weight with Nutrisystem if you stick to the plan. Nutrisystem provides you with all of the tools needed to have a successful weight loss journey. It will be up to you to commit and dedicate yourself.
Nutrisystem

Pros and Cons
So what are the pros and cons of Nutrisystem? We've taken a close look and here's our list.
Pros:
Meals are pre-packaged and in optimal portions to reduce overeating while also simplifying the dieting process.
Likely to promote a healthy and steady weight loss.
Customers can pay once a month and not have to plan future meals or learn how to cook new recipes.
Removes the mental aspect of dieting.
The meals are regarded as tasty and generally filling.
A wide variety of foods including favorites like pizza, lasagna, and chocolate pastries.
Follows a similar diet that many customers are used to so that dieting doesn't feel like a chore.
Meals can be

microwaved

or prepared in about five minutes.
The price comes out to roughly $9-12 dollars per day making it cheaper than eating out.
Cons:
To ensure freshness and good taste, most foods are high in sodium which can be risky for the elderly, overweight, and those at risk of high blood pressure.
It can be easy to become dependent on

Nutrisystem

making overeating more likely once the program is stopped.

Nutrisystem

is not recommended for pregnant women, and customers should consult with their doctor before beginning this or any other diet program
Counseling isn't available for all plans
Food customization isn't included for the Basic Plan
Eating out is very limited
Huge price difference for customers who select "One-time Delivery" versus "Auto Delivery" for any of Nutrisystem diet plans.
How Much Does 

Nutrisystem

 Cost?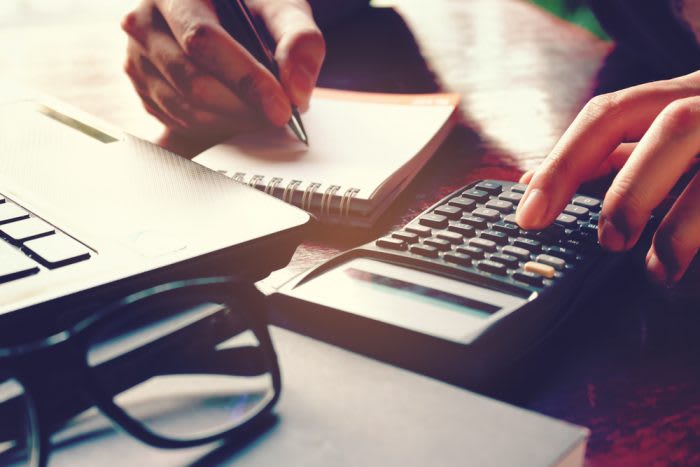 Nutrisystem costs will vary according to the plan you select. Also, you will be billed on a monthly basis or once if you choose a one-time delivery. If you sign up for auto-delivery, it will reduce your monthly cost significantly.
Note: For Nutrisystem's Diabetes plan, you'll still need to choose either Basic, Core, Uniquely Yours or Uniquely Yours Plus to get started. The prices of these plans are the same as someone who doesn't choose this specialty plan.
For each 28 day plan, Nutrisystem costs and prices:
Nutrisystem for Women, Nutrisystem for Women Diabetics and Nutrisystem for Women Vegetarian Costs:
Nutrisystem for Men, Nutrisystem for Men Diabetics and Nutrisystem for Men Vegetarian Costs:
What is Included in the First Nutrisystem Shipment?
With all plans, you will receive 4 meals (28 in total): breakfast, lunch, dinner and snack (Mens' plan includes 2 snacks). Note: The type of meals you will receive will be based on if you have chosen "Chef Choice" or "I'll Pick My Own Meals". You can visit Nutrisystem FAQs to see what type of meals you will receive if you have or plan on choosing the "Chef Choice".
You'll also receive a specially designed daily tracker log, access to a free food tracking app, grocery guides and much more.
It can take 4-10 business days from the day that you place your order to receive your first shipment. With Uniquely Yours and Plus orders, the meals will be sent in 2 separate shipments: one with shelf-stable foods and the other with frozen foods. You can track your package at Nutrisystem.com by using the shipping number on your order confirmation
Where to Purchase 

Nutrisystem

?
You can purchase any of Nutrisystem's weight loss plans at their official website at www.nutrisystem.com.
Latest Nutrisystem Coupons & Deals:
Today's Deal: Click Here to Get 50% Off Now!(Offer Expires Soon!)

What Do You Think?
Have you tried the Nutrisystem diet? What did you like about it and what did you not? Did you lose any weight? How much? Would you recommend it to friends and family members?
We'd love to hear about your experiences with Nutrisystem! Share your feedback & Nutrisystem reviews with us and our readers in the comment section below.
Helpful Resources:
Nutrisystem Diet
Conclusion
Nutrisystem is one of our top recommended diet programs. What sets them apart are their variety of food menu options, meals are based around the glycemic index and are portion control and nutritional balanced. Nutrisystem give users flex days in which they can use to practice portion control and healthy eating on their own.
Nutrisystem also ranked highly in categories such as the best commercial diet programs as well as the best diet programs for quick weight loss.