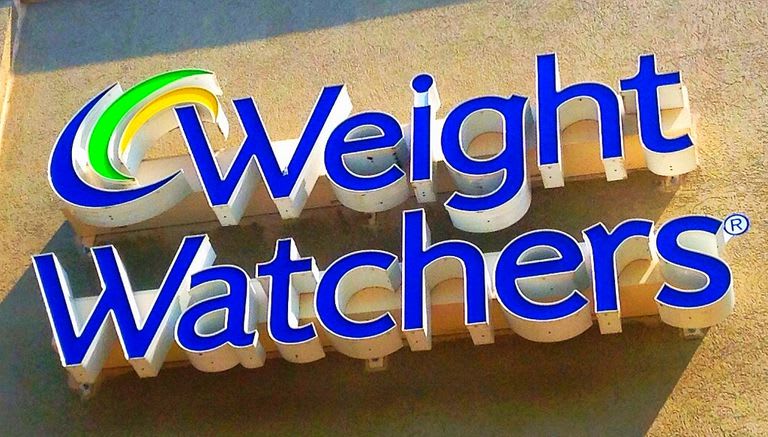 If you find yourself researching diet plans, chances are you have become frustrated with the challenge of maintaining a healthy weight and a healthy lifestyle in a fast-paced world of on-the-go eating and schedules booked from morning to night.
Indeed, sprinting through each day without getting any real exercise only to find yourself up another five pounds the next morning can make a person feel, let's just say, not so great about themselves.
The Weight Watchers Answer
Weight Watchers counters the frustration, negativity, and self-dissatisfaction associated with trying to lose weight by shifting the focus to self-love. Why do we want to lose weight? Not in order to love ourselves, but because we already do. The primary motivation behind lowering the number on the scale and feeling room in our waistbands should be self-love – as Weight Watchers phrases it, "Go beyond the scale."
Lose weight to keep the person you love happy. Lose to feel better while being active with your family. Lose to feel the love for yourself in every extra heartbeat a healthy lifestyle earns you. To lose weight by loving yourself, Weight Watchers encourages its members to express this love by living a healthier lifestyle. This is the Weight Watchers message.
How Does Weight Watchers Works

Weight Watchers Online points system gives members the freedom to enjoy the foods they love and stay active with the types of activities they like while maintaining a healthy lifestyle of moderation, high nutrition, and physical activity.
SmartPoints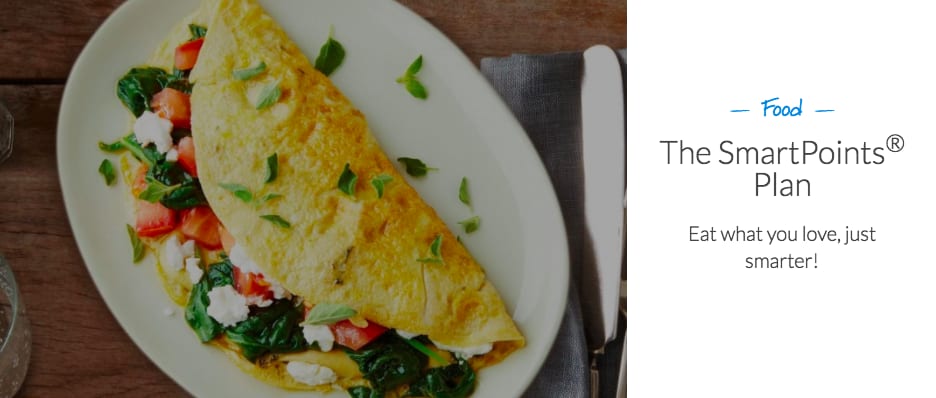 Rather than asking members to count calories, track saturated fats, or calculate grams of added sugar throughout the day, Weight Watchers uses a points system to track caloric intake as well as vitamins and nutrients. SmartPoints are based on the number of calories in food with adjustments made for the percentage of fat and sugar as well as the amount of protein.
Members are given a daily SmartPoints allowance based on physical activity, individual health, and personal caloric needs to ensure each member's body receives the fuel it requires to maximize energy and wellness. Weight Watchers also provides a points calculator to help members assign points to their favorite foods and track them throughout each day.
FitPoints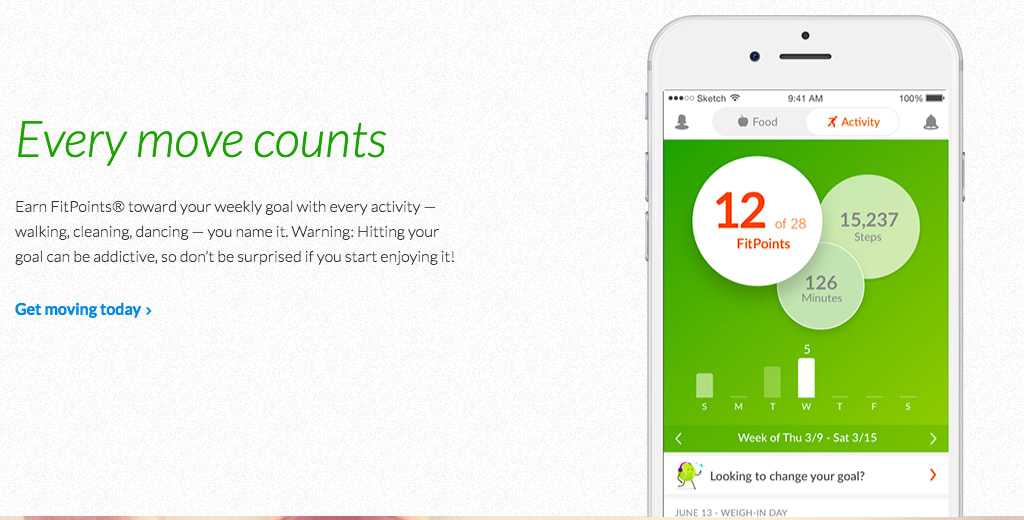 Weight Watcher's FitPoints syncs with your personal fitness device to track your exercise. Whether you go for a run, walk to the mailbox, mop the floor, or weed your garden, you will earn and track FitPoints to help you focus on living actively.
Celebrate Small Successes
With Weight Watchers you will learn to celebrate your small successes. Anything from sticking to your SmartPoints or earning additional FitPoints in a day to losing your first pound or first inch deserves celebrating.
Give yourself credit for the hard work that you do because even small victories are victories. Small wins fuel additional success by boosting confidence and increasing motivation to continue to be successful. Weight Watchers' online, group, and coached plans all make celebration and recognition a priority, and you should too!
Weight Watchers Plans

Not a one-size-fits-all approach, the Weight Watchers program allows its members to customize and personalize their plans based on their unique combination of lifestyle, personality, health goals, and budget. Weight Watchers offers three levels of plans:
OnlinePlus
Includes:
Online Healthy Lifestyle Plan
Round the Clock Expert Advice
Access the Online Community from Any Location
A Free Phone Call with a Personal Coach to Help You Get Started
Menus and Recipes for Lovers of all Kinds of Foods
SmartPoints and FitPoints Tracking Through the App or Website
Meetings + OnlinePlus
Enjoy all of the benefits of OnlinePlus in addition to:
In-Person Support During Face-to-Face Meetings with Fellow Weight Watchers Members
Personalized Guidance from Meeting Leaders who Have Found Weight Loss Success with Weight Watchers
A Convenient Meeting Location Near You
Personal and Confidential Weigh-Ins to Help You Stay on Track and Celebrate Your Success
Coaching + OnlinePlus
Weight Watchers' Coaching plans include the convenient online access of the OnlinePlus plan in addition to:
Personalized Support from a Coach of Your Choice
Select a Coach Based on their Interests and Reviews from Other Weight Watchers Members
Unlimited Phone Calls, Emails, and Texts
An Action Plan Based on Your Individual Lifestyle, Wellness, Needs, and Goals
Will My Wallet Lose More Weight Than My Waistline?
The cost of the Weight Watchers program depends on the level of membership you select and the length of subscription you purchase. For three month long memberships, the OnlinePlus plan begins at around $3.00 per week, Meetings + OnlinePlus start at about $6.00 per week, and Coaching + OnlinePlus memberships begin at about $7.00 per week. Though the weekly expense is advertised, the cost of the total plan to which you subscribe is due up front at the beginning of the membership in addition to a $20.00 initial sign up fee.
What Can I Eat?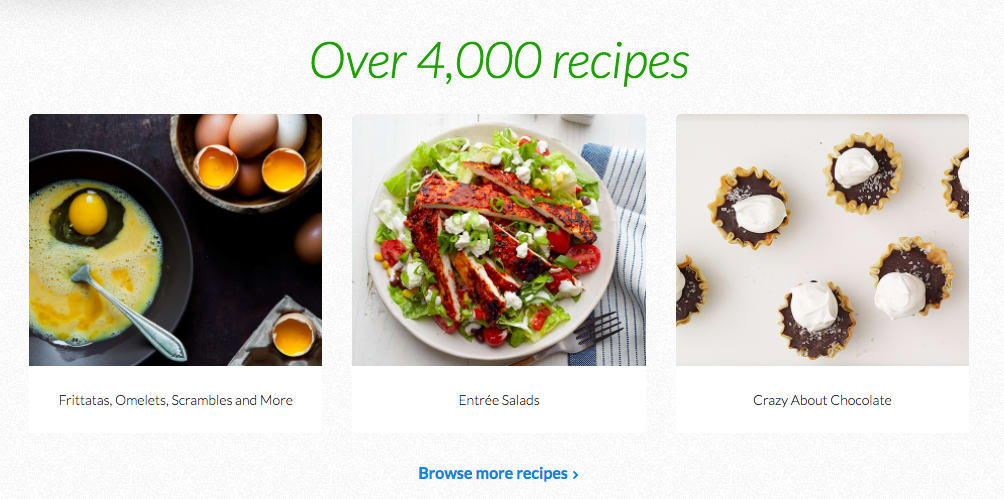 Good news! You can still eat everything. Yes, you read that correctly. On the Weight Watchers program, everything you love is still on the menu.
The goal of Weight Watchers is not to force you to eliminate any particular food group from your diet, but rather to teach you how to eat your favorite foods responsibly. Not only will you feel better while you lose weight and enjoy carbohydrates, sweets, or the salty foods you love, but you will also feel better about yourself for making smart choices and being able to eat "bad" foods responsibly.
You will also find that you begin to enjoy eating fresh fruits and vegetables and lean proteins even more than before because you will be able to observe how good they make you feel and just how far their nutrient-packed calories take you through the day.
Weight Watchers provides an almost limitless menu of recipes for breakfast, lunch, dinner, dessert, and snacks that you can enjoy while tracking your SmartPoints and FitPoints each day. You can also eat off the menu by learning to calculate point values for the foods you love.
Weight Watchers Reviews
The Jury Weighs In: Does Weight Watchers Really Work?
Not only is Weight Watchers the most recommended weight loss plan by doctors, compared to Weight Watchers' old program, members participating in Weight Watchers' Beyond the Scale weight loss plan, lost 15 percent more weight after the first two months of meeting weigh-ins. In addition, the U.S. News & World Report ranks Weight Watcher Beyond the Scale as the number one weight loss program in four categories:
#1 Best Diet for Weight Loss
#1 Best Diet for Fast Weight Loss
#1 Easiest to Follow
#1 Best Commercial Diet Plan (ranked number 1 for seven years in a row!)
How Does This Compare to Weight Watchers Reviews Online?
According to online Weight Watchers reviews from past users, many complained of the cost associated with attending meetings but enjoyed the accountability they provided as well as the extensive menu and inclusive nature of the program.
Many positive reviews also tout the benefits of the program's ability to help members carry the lifestyle onward after leaving the program by teaching portion control and healthy lifestyle habits. Users felt that by not forbidding certain foods the program was easier to stick with for a longer period of time, and as a result saw healthier weight loss goals met compared to elimination or crash diets.
The Takeaway: Our Weight Watchers Review
Pros:
An easier diet to transition into because no foods or food groups are entirely eliminated.
Streamlines tracking calories and nutrition into a simplified points system.
Allows for peer support and personalized coaching.
Varied plan levels and options allow individuals to customize the Weight Watchers program to their own preferences. Social individuals can attend meetings, while more private individuals can participate anonymously in the online community or work one-on-one with a coach.
Teaches healthy living which can be practiced outside of the program by emphasizing portion control, healthy eating, and exercise.
Cons:
Many users feel the Weight Watchers membership is too expensive for what they take away from the meetings, the points calculator, recipes, and online community.
Some struggle, having difficulty only eating unhealthy foods in moderation when they are allowed in the program.
Group meetings and weekly weigh-ins make some members uncomfortable, but meetings and weigh-ins comprise the accountability portion of the Weight Watchers program, which is an integral step to achieving weight loss and a healthy lifestyle.
Should You Sign Up?
Like any weight loss plan, the results really depend on the user's ability to stick with the program and stay motivated. But if your head is in the game, and you are ready to adopt a new, healthy lifestyle, then Weight Watchers has some pretty significant credentials behind its Beyond the Scale program in addition to a sea of positive online reviews.
What Do You Think?
We'd love to hear about your experiences and feedback with Weight Watchers! Share it with us and our readers in the comments below!
Our Recommended Weight Loss Plan
With several plan options and subscription lengths, Weight Watchers provides potential members with many ways to make Beyond the Scale work for them. If the price tag intimidates you, you can always test the water with an OnlinePlus or single month subscription to any of their plans.
Although Weight Watchers is a great weight loss plan especially for those that are starting out, our recommended weight loss plan is Nutrisystem. One of the oldest and trusted weight loss & diet company in the industry. Nutrisystem scores high ratings with us and our readers. Expect to be immersed in healthy recipes, expert advice, support from the entire online community, and a whole lot of self-love with Nutrisystem.

Weight Watchers
Conclusion
Overall, Weight Watchers is a good diet program to join. They have ranked high in a variety of categories and continue to do so year after year.
Although their prices is a bit high but everything Weight Watchers has to offer truly makes it worth the price.