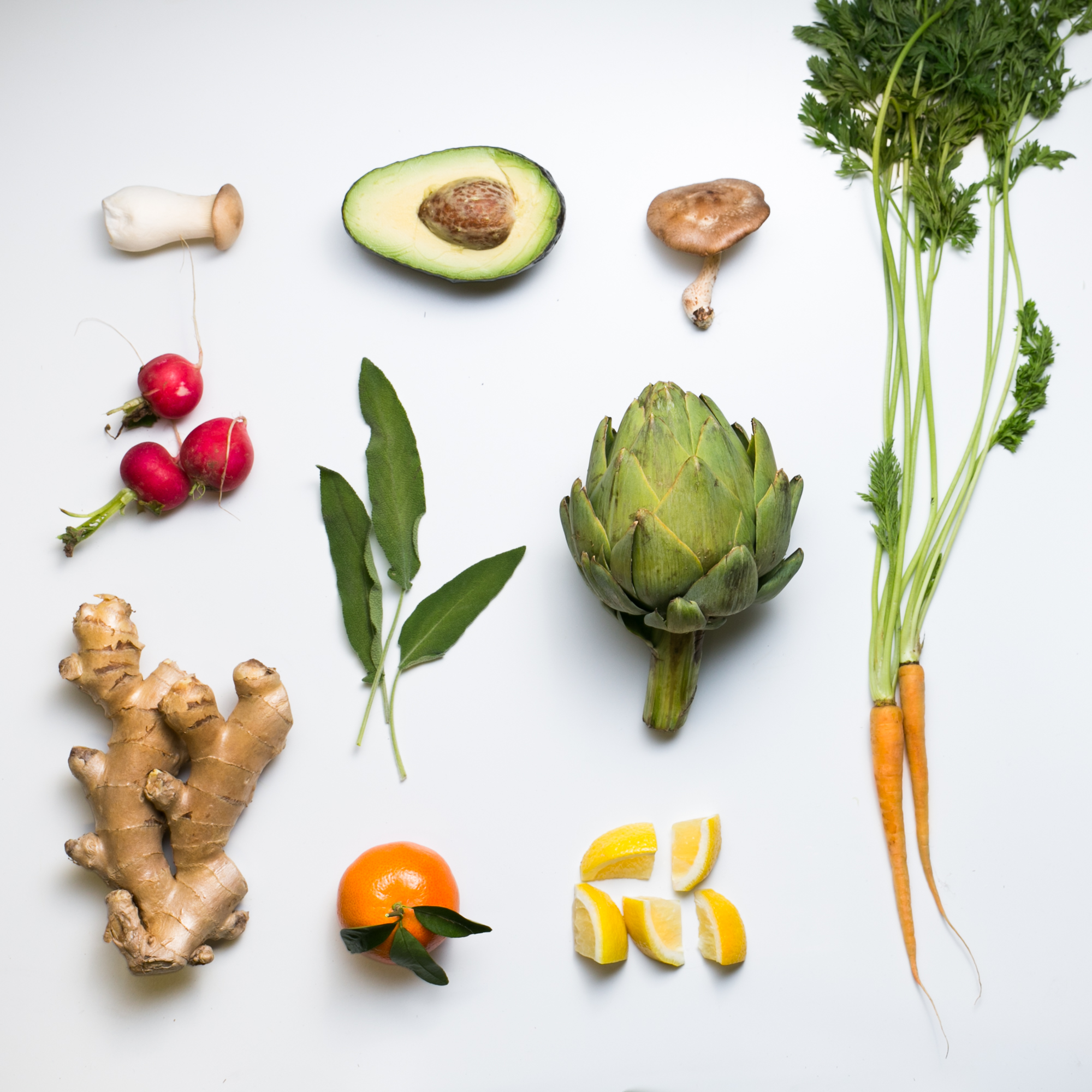 Purple Carrot helps you discover the power of a plant-based diet in the easiest, most delicious way possible – by sending new plant-based recipes and pre-portioned ingredients directly to your door. Weekly deliveries allow you to cook healthy, satisfying meals for yourself, your family, and your friends, without the stress of choosing the right ingredients or the hassle of going to the grocery store.
What is Purple Carrot?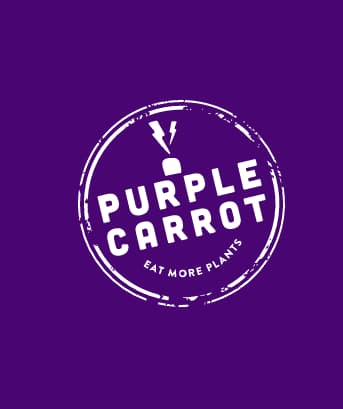 Founded in 2014, Purple Carrot has quickly become one of the most popular meal delivery programs in the nation. Now thousands of people are enjoying Purple Carrot meals each week.
Purple Carrot is like other subscription meal delivery programs in that you order your meals online. It is unlike many other programs because Purple Carrot does not deliver fully cooked meals – instead, they deliver the ingredients and the recipes you will need to create the meal.
The service and the food it provides really works for some people, especially for those who have adventurous taste in food, but who don't have a lot of experience in creating meals from the ground up. It is also popular among those who want to eat healthier without all the hassle of buying fresh ingredients from the grocery.
The Purple Carrot website offers four meals per week from which to choose. You can skip a week or pause deliveries, and you won't be charged for the meals you skip. There is no commitment and no membership fee, and you can cancel at any time.
Simply go to the website, choose the plan that's right for you, select your meals, and receive the shipment on Tuesday or Wednesday. Your box will contain all of the fresh ingredients and the recipes you need to make fantastic plant-based meals that taste like they were prepared by a 5-star chef.
Benefits of Purple Carrot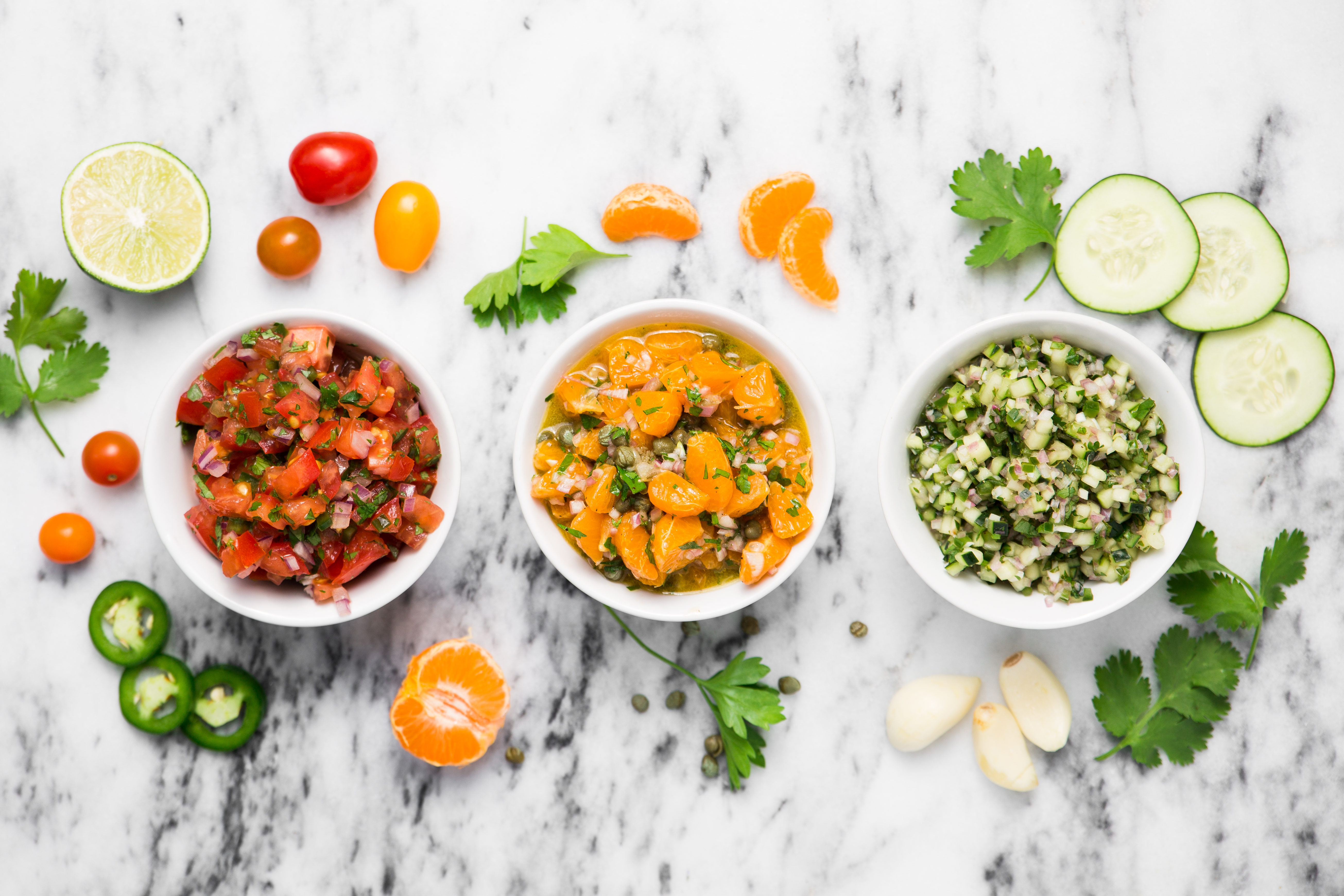 Simplicity. Perhaps the biggest benefit of Purple Carrot is its simplicity – mouth-watering, healthy meals are just a click away. The box of food shows up at your door, and you assemble it according to the recipe. The recipes pictures of how the food is supposed to look when cooked also make meal preparation easy, especially for those with limited experience in the kitchen.
ToLiveandBrianLA started the Reddit thread, "Really proud of how this Purple Carrot meal turned out" and posted a mouth-watering picture of Purple Carrot's Miso-Chili Meatballs with Broccoli Rabe & Mustard-Plum Sauce. Someone asked if the OP thought Purple Carrot was worth it, and ToLiveandBrianLA said, "I do. Mostly because, left to my own devices, I find myself only cooking and eating the same basic few meals. It's easy to fall into a routine. Purple Carrot makes me try new things I'd never make otherwise.
If you're already adventurous and varied in your meals, you probably don't need it. If you want a kick in the butt to make new vegan dishes you'd never otherwise cook, totally worth it."
A Wide Variety of Recipes
Purple Carrot offers a wide variety of food that, in many cases, you cannot get from your corner store or big box outlets. The recipes are imaginative, and they make it easy to create great-tasting meals.
In a discussion on Reddit, nightlymare calls Purple Carrot "really, really tasty stuff." She goes on to say that "great food and a good deal when you think about all the stuff you'd have to get at the store and all the time you save not wandering the grocery store."
Nutritionally balanced
Finding that perfect balance of vitamins, minerals and other nutrients (phytochemicals) can be tricky. Purple Carrot makes it easy by delivering fresh ingredients and nutritionally balanced recipes to your doorstep.
What Kind of Food to Expect With Purple Carrot
Purple Carrot offers a variety of breakfasts, lunches, dinners, and snacks, which gives you a nice opportunity to explore healthy eating.
The company creates interesting breakfast selections, such as Bananas Foster Chia Puddings with Ancient Grain Granola and Loaded Avocado Toasts with Fresh Dill and Super Deeds. Wake up to gluten- and soy-free Peanut Butter Overnight Oats with Dried Figs and Cacao Nibs, for example, or rev up your day with high-protein Super Green Breakfast Sandwiches with Tofu Scramble and Pesto Mayo.
Purple Carrot lunch selections include Pro-Power Bowls with Roasted Peppers & Herb Vinaigrette and Soba Noodle Bowls with Red Curry Almond Butter Dressing.
Dinners include Kimchi Tofu Stew with Bok Choy & Sticky Rice, which is gluten-free, high in protein, and has less than 600 calories per serving. Stuffed Sweet Potatoes with Cucumber Chickpea Salad & Miso Tahini has 680 calories, 15 grams of fat, 108 grams of carbohydrates, and 29 grams of protein.
Purple Carrot also offers interesting snacks. Made with shiitake mushrooms, Applewood BBQ Mushroom Jerky is a sweet, smoky, gluten-free, vegan BBQ treat that uses only organic ingredients. The Fat Badger Bakery Cookie Box includes Chocolate Chip, Chocolate Sea Salt, Chocolate Mint, and Oatmeal Chocolate Chip cookies. Dry Roasted Chickpeas Dark Chocolate is a guilt-free way to satisfy your sweet tooth.
Can You Lose Weight With Purple Carrot?
When combined with an exercise plan, Purple Carrot can help you lose weight and keep it off. Because they are plant-based, and plants are typically lower in calories than are other types of food, Purple Carrot meals should have fewer calories than many other meals. Plant-based foods are also filling, so you won't be tempted to snack after meals.
Unfortunately, many Purple Carrot meals are heavy on the calories. In her review in U.S. News, Toby Amidor said:
"These plant-based meals were the most creative of any of the meal delivery kits. I made kimchi quesadillas, pumpkin fettuccine alfredo and buffalo tempeh tacos. Everything was crazy good and reheated fabulously, but the calories really shocked me. The quesadillas, for example, which were made with kimchi and black beans, were 840 calories per serving. Fortunately, halving the portions was no problem since there was so much food in one serving. The fettuccine, on the other hand, was so good it was really hard to stop myself from eating the entire (650 calories-per-serving) potful! The tacos called for a simple buffalo sauce to marinate the tempeh, which was baked. Still, they would have packed 840 calories per serving had I not cut back on the fillings. (The extra baked tempeh worked well on salad for lunch the next day.)"
The program can help you lose weight by inspiring you to eat healthy all the time, even with those meals in which you are not eating Purple Carrot foods.
How Much Does Purple Carrot Cost?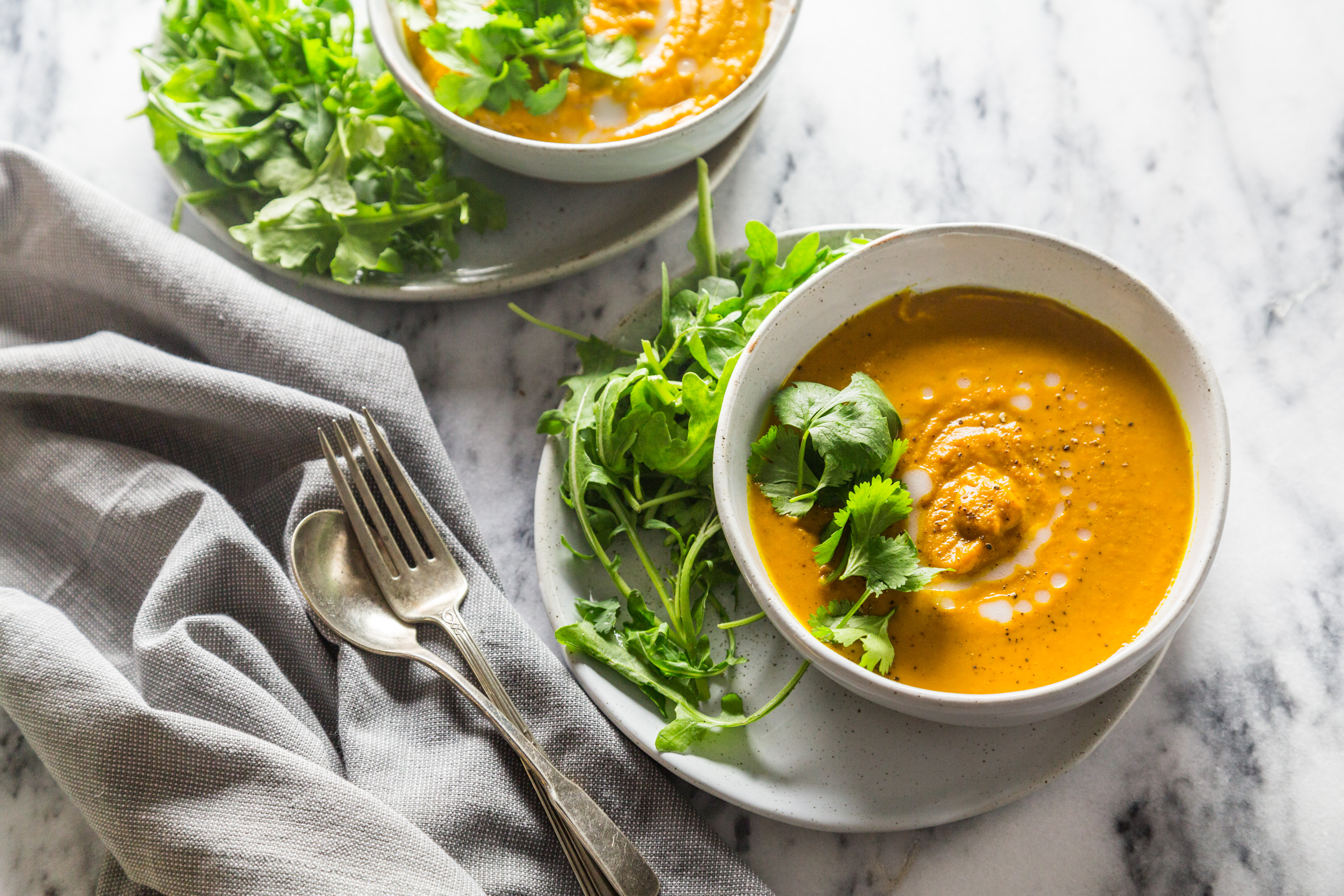 Purple Carrot offers two main plans – the 2 Serving Plan and the 4 Serving Plan. The 2 Serving Plan allows you to choose either three meals at $71.94 per week or four meals per week at $95.92. The 2 Serving Plan works out to $11.99 and includes free shipping. The 4 Serving Plan lets you pick two or three meals per week, at a weekly price of 119.88, which averages out to 9.99 per serving.
Purple Carrot offers breakfast and lunch plans too. You can get four servings of breakfast at $4.99 per serving, or two servings of lunch for only $8.99 per serving.
Purple Carrot offers a $20 discount for the first week.
The Pros & Cons of Purple Carrot
As with any meal plan or delivery service, Purple Carrot has its benefits and drawbacks.
Purple Carrot Pros: 
It's completely vegan
Prepare varied and delicious vegan meals without grocery shopping
Pre-chopped veggies make meal prep a breeze
Features responsive and friendly customer service that is always there to answer your questions or to provide guidance
Has easy signup and the ability to pause deliveries when you go away from home
Purple Carrot Cons:
Costlier per serving as compared to buying whole ingredients from the grocery store
Meals are geared towards smaller families
Menu options are limited to weekly selections
A few of the recipes require moderate cooking skills
No companion app
Purple Carrot meals may take longer to prepare than other meal plans. In her review for The Spruce Eats, Danielle Centoni said, "Dishes generally take 30 minutes, though oven-baked dishes can take closer to 40."
A little more assistance from trained nutrition experts would be helpful too. With other meal plans, customers have access to dieticians and trackers, which are not available through Purple Carrot.
What Customers Are Saying About Purple Carrot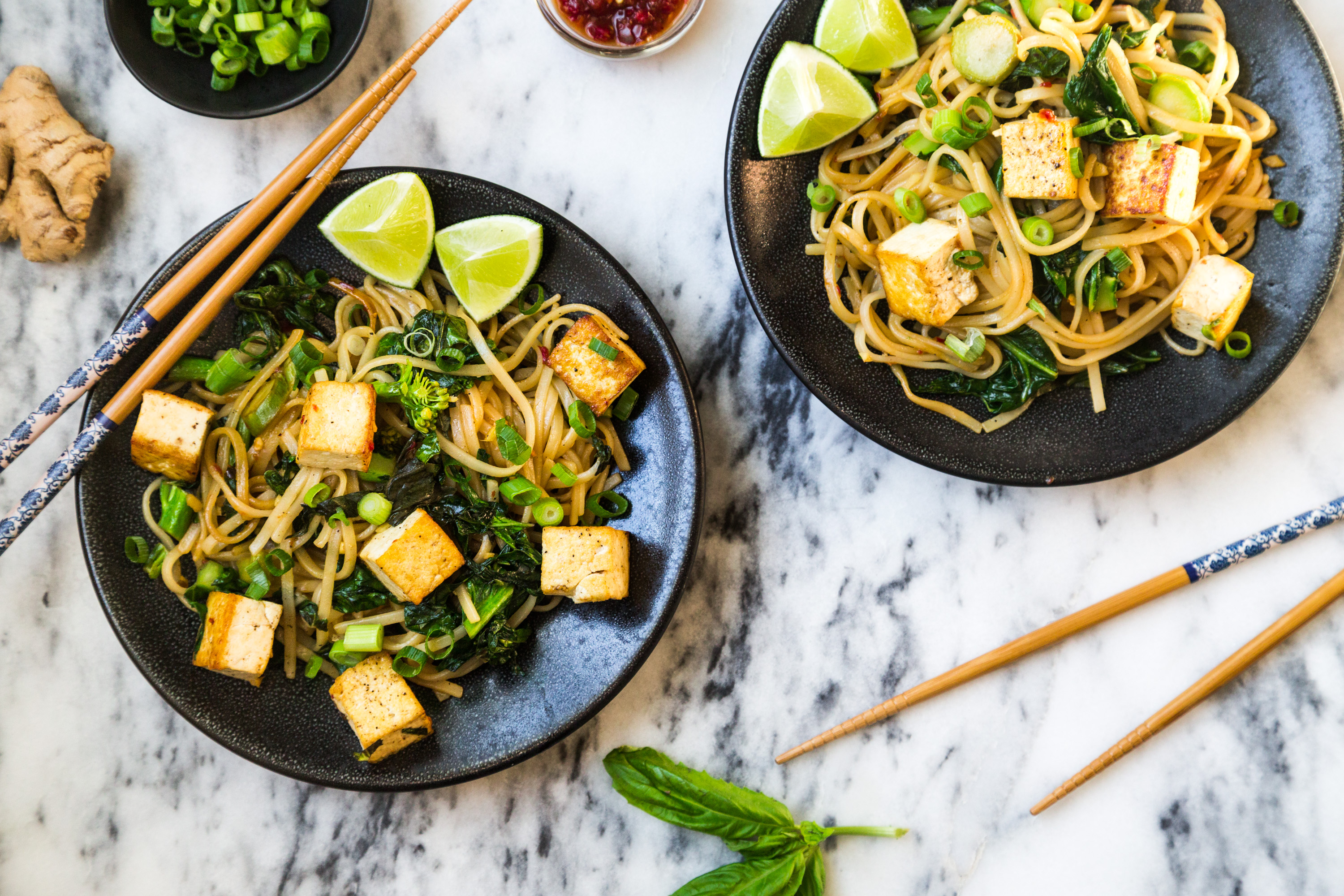 Tim Stenovec, a tech writer for Business Insider, and his girlfriend tried Purple Carrot. While the couple is neither vegan nor vegetarian, they tried Purple Carrot because they wanted to cook more and eat healthy food that tasted good. They had tried another meal delivery service, which sent them more meat and fish than the couple wanted to eat; the meat-free options were dull and loaded with cheese. To make matters worse, some of the meat they received "left a lot to be desired."
The couple switched to Purple Carrot, signing up for three meals per week for two people. They received their box of Purple Carrot every Tuesday via FedEx. They report that the 12-pound box easy to carry up to their third-floor apartment.
When they opened the box, they found a company newsletter, the week's menus, and cooking instructions sitting on top of an insulated bag, which contained the pre-portioned ingredients in little bags, bottles, and containers. The cooking instructions consist of a two-sided placard, with a picture and description of the meal on one side of the placard and step-by-step instructions and photos on the other.
"I should probably say that I've never considered myself a cook and I've never really enjoyed cooking. Two months ago my idea of cooking would have been tossing pasta with some olive oil and salt and pepper. But I actually enjoy making — and, of course, eating — these meals," says Stenovec. "The meals are easy enough to cook alone and simple enough for people like me who've never really considered themselves cooks."
So, Is Purple Carrot Worth It? 
Purple Carrot seems to be the right fit for people who want to eat more plant-based foods but don't want to wander around the grocery store, looking for ingredients, or waste time planning meals. It may also be a great service for those who want to expand their cooking skills.