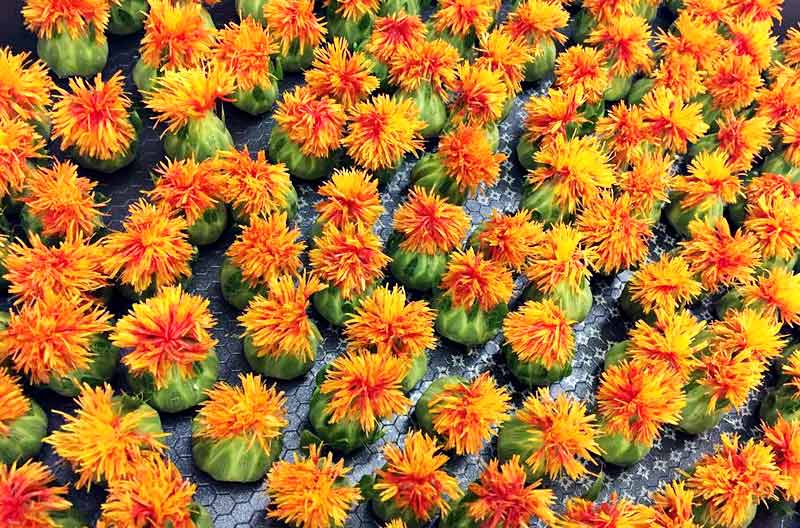 CLA Safflower Oil is quickly becoming a staple of many supplement cabinets. It is touted as a fat loss supplement that also has the ability to decrease appetite. But does it work? And what is CLA Safflower Oil, exactly?
What Is CLA Safflower Oil?
First, let's start with CLA. CLA in its scientific name is Conjugated Linoleic Acid. It's a fatty acid normally found in vegetable oils, dairy and beef, and it is the most popular Omega-6 fatty acid.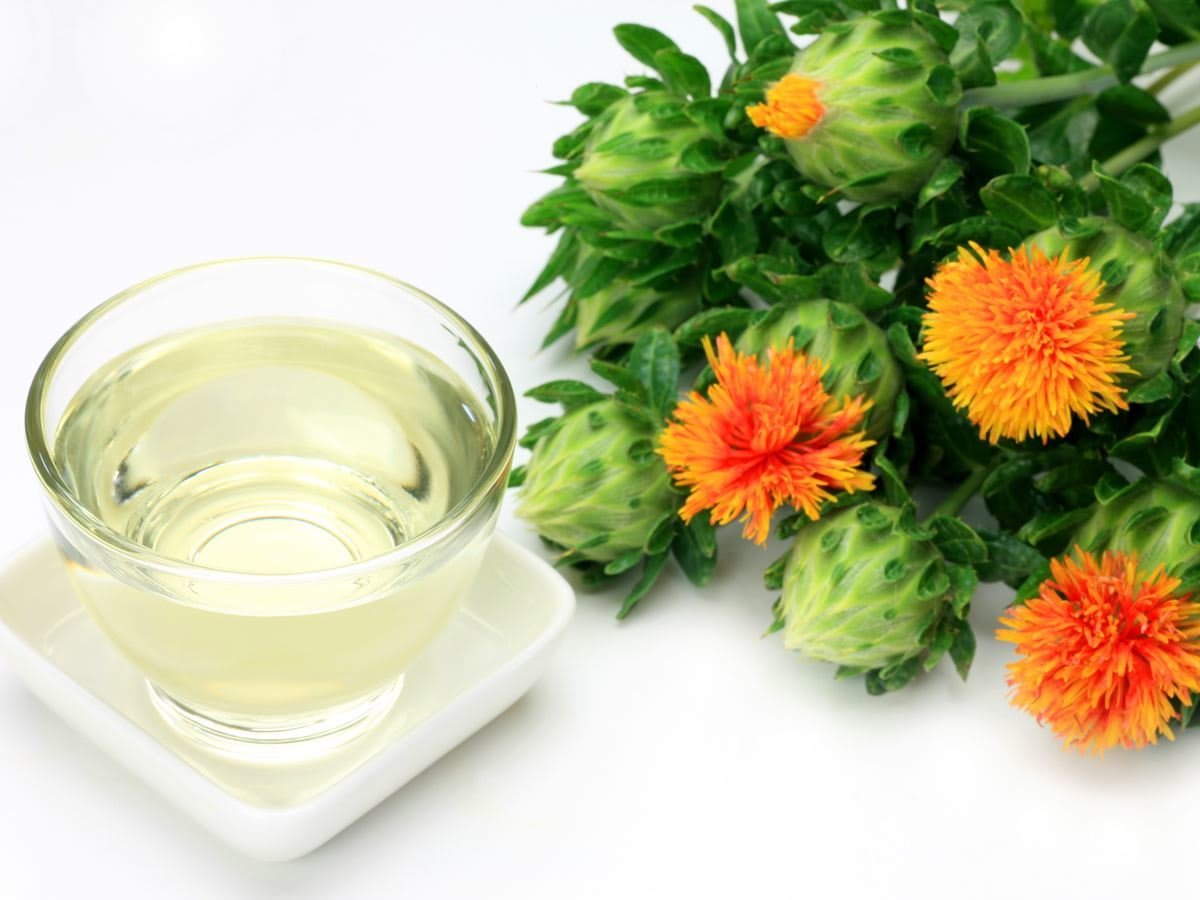 Normally, people think of Omega-3 fatty acids when speaking of general health, but this particular Omega-6 fatty acid packs its own powerful punch of weight loss and health benefits.
CLA Safflower Oil comes from the safflower plant, specifically the oil. In this form, it is very potent and can be packed into a small capsule for easy consumption.
How Does CLA Safflower Oil Work?
The most important mechanism behind the works of CLA Safflower Oil is that it helps prevent solidifying of the arteries.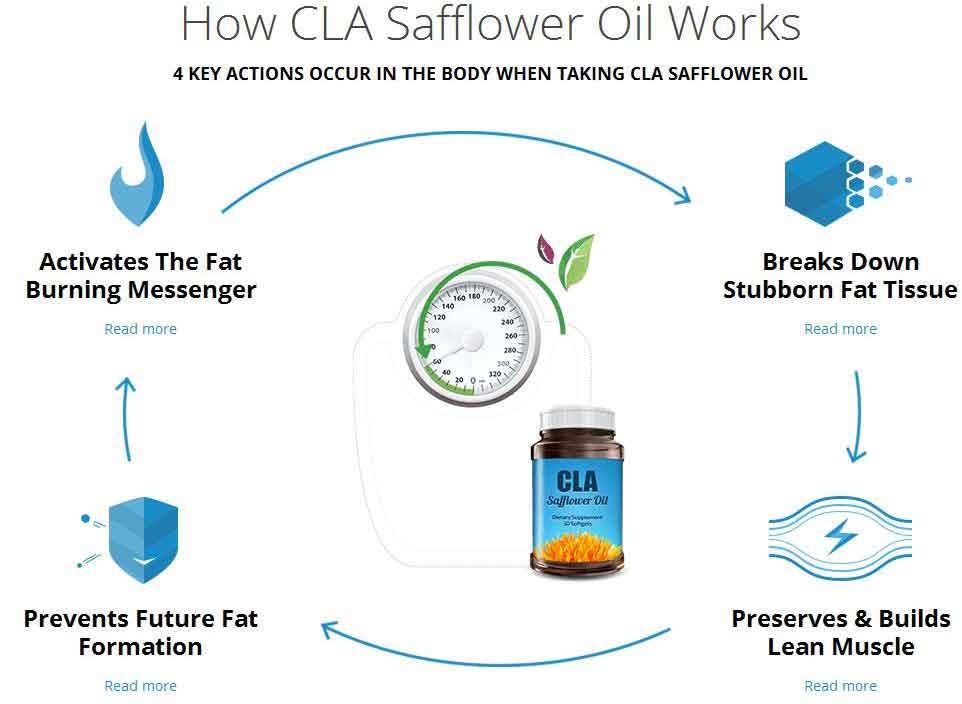 Not only does this reduce cholesterol and risk of heart disease, but it also ensures the heart is pumping optimally and getting all of those nutrients in your blood to the right places.
Keeping your body's cells working at their maximum effectiveness is just one way that CLA Safflower Oil aids in weight loss.
Next, CLA Safflower Oil is an appetite suppressant, so while taking it, you will feel satisfied with less food. This leads to a decrease in calories that of course adds up to weight loss, but the best part is — you don't feel like you're starving yourself!
Finally, this omega-6 oil is shown to increase metabolism. Your body burns more calories throughout the day without you having to do anything aside from taking a simple capsule.
So, in short, CLA Safflower Oil does three important things:
Ensures the body's cells are functioning optimally to aid in weight loss.
Suppresses appetite.
Increases metabolism.
It really attacks the goal of weight loss from every angle.
Is CLA Safflower Oil Good for Weight Loss?
Based on what we've come up with above, CLA Safflower Oil is excellent for weight loss.
Outside of liposuction, there is no other way to reduce body fat than the three methods from above, and CLA Safflower Oil accomplishes all three.
Now, it's easy to get confused when CLA Safflower Oil is referred to as a fatty acid. Shouldn't that mean we should stay away from it because it has the word "fat" in it?
Simply put, no. Eating dietary fat is no what makes a person gain fat. You could eat only protein and still gain fat. The reason a person gains weight or gains fat is that they are consuming more calories than their body can burn.
However, foods high in fat are also high in calories, which is why they are to be consumed sparingly. But that doesn't mean they are to be avoided. Fats are essential to just about every bodily function, and many of them are actually beneficial for weight loss.
CLA Safflower Oil Benefits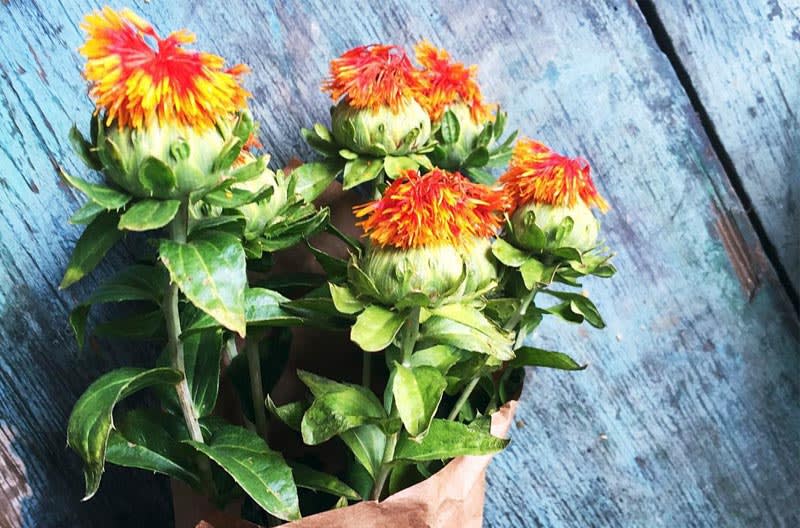 The benefits of CLA Safflower Oil are quite substantial for those looking for a boost with their weight loss goals. Let's list them all out.
Increased metabolism, which means burning more calories, and thus, more weight.
Decreased appetite. Now you won't feel like you're dieting since your body will not be sending out as many hunger signals even though you are consuming less food.
Much of the fat that is lost comes from the belly area.
Your heart will be pumping at maximum efficiency.
Lowered risk of heart disease.
Better regulation of blood glucose levels.
CLA Safflower Oil Side Effects – Is CLA Safflower Oil Safe?
CLA Safflower Oil has an excellent safety profile, but there are a couple things to look out for.
Allergic Reactions
Safflowers are in the same flower family as daisies, so if you have a known allergy to daisies, you would want to avoid CLA Safflower Oil. Those with a ragweed allergy may also experience allergy symptoms, though it is not a sure thing.
Stomach Problems
A very small percentage of people experience diarrhea, stomach cramps, and vomiting while taking CLA Safflower Oil.
Low Blood Pressure
High doses of CLA Safflower Oil can cause a drop in blood pressure. If you have hypotension, please consult with your doctor before taking this supplement.
Pregnancy
CLA Safflower Oil is not recommended for use during pregnancy because it may bring on uterine contractions at the onset of labor.
Hemorrhaging
CLA Safflower Oil increases the risk of hemorrhaging when combined with the use of blood thinners, aspirin, and non-steroidal anti-inflammatory medications. Consult with your doctor if you are taking any of these medications.
Difference Between CLA Safflower Oil & Safflower Oil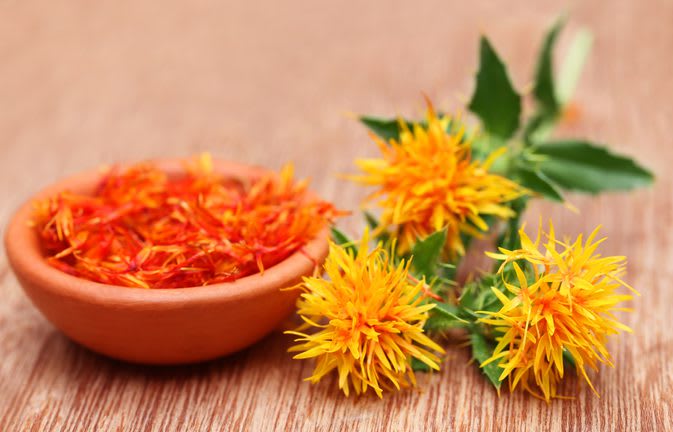 Obesity has become a significant issue in the modern world. The primary cause of obesity is over consumption of foods rich in fatty such as cheese which usually leads to the accumulation of fat under your skin.
People who are struggling with weight tend to try out various products to manage their body weight. CLA has been gaining popularity within the fitness industry due to its ability to burn the excess fat. You might have already heard about CLA, but you may be wondering if there is any difference between CLA safflower oil and safflower oil.
Most people tend to think that CLA and safflower oil are the same but the truth is that these are two different components. CLA which is an abbreviation for conjugated linoleic acid belongs to the family of omega fatty acids.
It is a mixture of approximately 28 positional and geometric isomers of the linoleic acid which is an essential omega-6 fatty acid. CLA is mostly found in dairy and meat products. CLA is known to reduce the total body mass which helps in the reduction of BMI. It also helps in maintaining insulin levels in the body.
Safflower oil, on the other hand, is extracted from the safflower plant. The oil is mostly used for cooking purposes. The oil is drawn from the seeds of the safflower plant, and in the old days, the seeds were also used to make dye. At least 60 countries worldwide produce the safflower plant. Safflower is usually a good weight-loss supplement if you are only interested in getting rid of the abdominal fat, but CLA affects your total body mass.
Most Common CLA Safflower Oil Ingredients Used
The primary ingredient in most of the CLA safflower supplements is conjugated linoleic acid that is usually formulated to offer premium-quality CLA. Most supplements contain up to 80 percent CLA.
The supplements are typically free of binders, extraneous fillers, artificial ingredients, GMOs, and harmful preservatives. Every batch of CLA supplements must be tested for consistency and quality control to ensure that consumers are receiving exactly what they need.
Even CLA capsules are mostly made with vegetable cellulose. The other commonly used ingredients in CLA supplements include safflower oil, glycerol, water, and gelatin. The CLA safflower is manufactured in FDA approved laboratories and is a reliable dietary supplement for anyone above the age of 18 years.
How to Take CLA Safflower Oil: Usage & Dosage
Even though CLA safflower oil seems to be the best option for managing weight, it comes with various downsides associated with careless or excessive consumption of the oil. Using CLA safflower can be useful to your overall health but consuming too much of it can lead to weight gain instead of weight loss.
Since the interest in the benefits of CLA safflower oil is only beginning to rise, a lot of research is still being undertaken to determine what sorts of quantity is appropriate depending on the person's gender, medical history, age, among other factors. This is the primary reason why most of the supplements have the asterisk (*) sign next to their daily value.
Overall, if you are a healthy individual, the one to three grams of CLA is considered safe and the most advisable dosage for regular administration. However, if you choose to consume the CLA in its natural form as your cooking alternative, then make sure that you keep your daily dosage to at most three tablespoons.
We also suggest consulting with your doctor before taking CLA safflower supplements if you're under the age of 18 years old and/or have a history of medical issues such as diabetes, blood clotting, stomach ulcers, and hypertension.
CLA Safflower Oil & Apple Cider Vinegar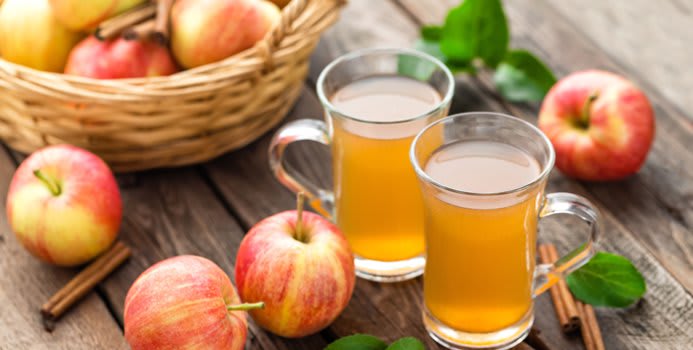 According to nutritionists and medical experts, CLA safflower and apple cider vinegar combo can be used to achieve maximum weight loss. Combing these two compounds is an incredible way of lowering triglycerides. Some of the top benefits of apple cider vinegar include:
Helps your body to get rid of candida
Improves the overall health of your heart
Aids in the detoxification of the liver
Lowers your blood pressure
Is also know to prevent osteoporosis
This combo can play a critical role in your weight loss journey. You can add the apple cider vinegar to your oil and consume the mixture or use it alone to flavor your foods. Learn more about the CLA safflower and apple cider vinegar here.
Are There Any Real case Studies on CLA Safflower for Weight Loss?
Various studies have been conducted to determine the effectiveness of CLA safflower oil when it comes to weight loss. According to a scientific study published in the Bioscience, Biotechnology and Biochemistry Journal, a compound known as acetic acid which is present in apple cider vinegar can help you with weight loss. CLA safflower oil is seen to have the same effect on your body.
Another study in the International Journal of Obesity also found out that CLA safflower supplements help in suppressing your appetite. This is crucial in fighting obesity since it helps you to avoid overeating.
Another study conducted by a clinical assistant professor of medicine at UNC-Chapel Hill School of Medicine found out that obese people who consumed moderate amounts of safflower oil every day lost a significant amount of weight after some time. The study involved 55 participants who were closely monitored for several months.
CLA Safflower Oil Reviews – Customers' Reviews & Testimonials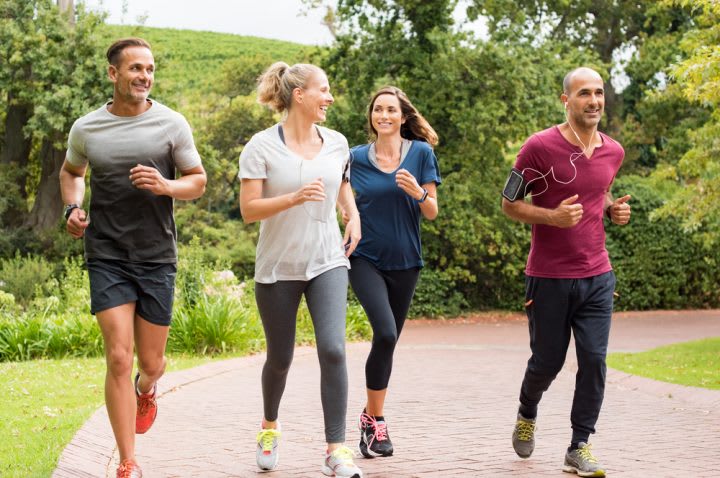 Well, we've shared all of the benefits, so now we'll leave it to the customers to tell you about their experiences as they give their CLA Safflower Oil Reviews.
The majority of customers who have used CLA Safflower have reported losing weight. However, we can't verify that CLA Safflower Oil was the cause in all of those cases. Due to the fact that some of the customers had changed their diet regimen or had started a new workout program
Roughly half the reviewers lost about 2-3 lbs. the first week, while the other half lost weight at a slower or even faster pace.
Cindy H
"I've been using CLA Safflower Oil for 12 weeks and started to see visible results in just 4 weeks. My midsection is tighter along with the back of my legs and buttocks. I did notice a slight drop in appetite, but I kept on eating like I normally did before taking CLA Safflower Oil to see if it actually worked. Along with the visible mirror progress, I'm down 15 pounds! I'd say it definitely works!"
Tyler P
"For the last 4 months, I've been taking CLA Safflower Oil. It has made all the difference as I really struggled to find something that actually worked for me. I was trying all of the latest fat loss supplements and while it seemed like some of them worked a little, I wasn't getting fast enough results. CLA Safflower Oil helped me to lose 25 pounds in those 4 months, and every part of my body looks leaner. My face gives off a much healthier vibe as well.
I was eating less than usual without realizing it and towards the end of those 4 months, I started to feel much more energized. I don't think many of us realize how much that weight is holding us down, quite literally, until we lose it."
Becky T
"In short, I lost 17 pounds in 10 weeks, and I have thinned up everywhere, especially in my belly. I didn't experience any sides, and taking the capsule every day was not unpleasant at all. I highly recommend trying CLA Safflower Oil for yourself."
Overall, the majority of CLA Safflower Oil reviews are overwhelming good. You'll find many reviews from users who haven't try Safflower but want to but are hesitant due to the fact that they are probably taking blood pressure medications, may have diabetes, etc. and they are mot likely afraid that it may interfere.
We strongly recommend taking these issues and concerns up with your doctor before taking Safflower. Although, Safflower Oil is natural and you probably get the okay from most doctors. Still, it's important to discuss it with a physician as well as doing your own research.
We believe in using CLA Safflower Oil supplement in conjunction with a diet regimen and workout program to achieve better and more effective results.
Where to Buy CLA Safflower Oil?
CLA Safflower Oil can be bought from trusted and reputable online stores or supplement shops. However, we recommend avoiding large chain supplement stores because the product tends to sit on the shelves for much too long, decreasing the efficacy of the supplement and reducing the benefits.
You can purchase CLA Safflower Oil at the Official CLA website. It is one of the most trusted and reputable supplement companies in the industry. Not only do they specialize in CLA Safflower Oil, they also meet that criteria that we recommend to our readers to follow when purchasing a high-quality supplement.
Contain 100% Natural & Organic Ingredients
Contain a high percentage of "CLA"
Extracted from the "Safflower Plant"
No binders, extraneous fillers, artificial ingredients, 

GMOs

, and harmful preservatives
Manufactured in an FDA approved lab that is cGMP certified
CLA Safflower Oil Deals & Offers
CLA Safflower Oil has the science and the personal experiences of countless people to back up its benefits. It is a fantastic weight loss aid. However, we do recommend combining CLA with a diet plan; the benefits that come with the weight loss results, such as having more energy and a better-looking body, will have you looking great, and feeling healthier, longer.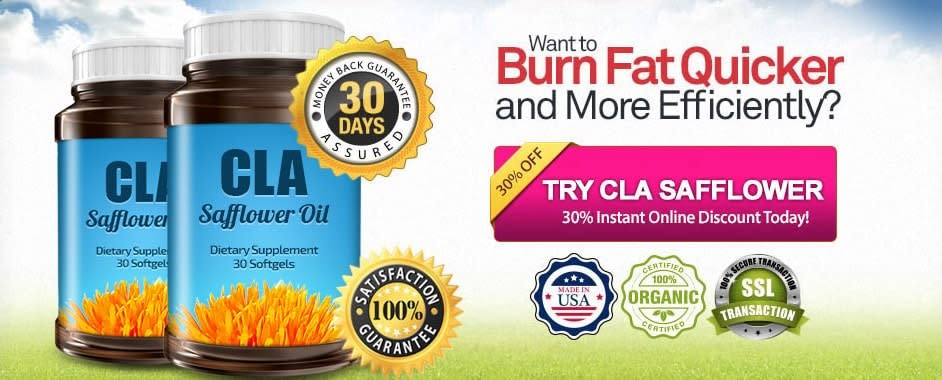 What Do You Think!
We'd love to hear about your experience and results with CLA Safflower Oil! Did you lose weight or not? Did it help suppress your appetite? Did you experience any side effects? Do you have any tips worth sharing? Share your personal CLA Safflower Oil reviews with us and our readers in the comment section below!