Meal planning, preparation and cooking can be a tedious and time-consuming task, especially if you have a demanding schedule. Now there is an easier, and much quicker way to enjoy a delicious, healthy meal in less than a quarter of prep time.
Meal replacement shakes and smoothies have been recommended for weight loss, vitamin deficiency and many health issues. Shakes and smoothies are a refreshing, and tasteful way to get a complete meal with only the push of a button.
Build your personal smoothie recipe file with some of these amazing shake and smoothie recipes.
Banana Ginger Smoothie (2 servings, prep time: about 5 minutes)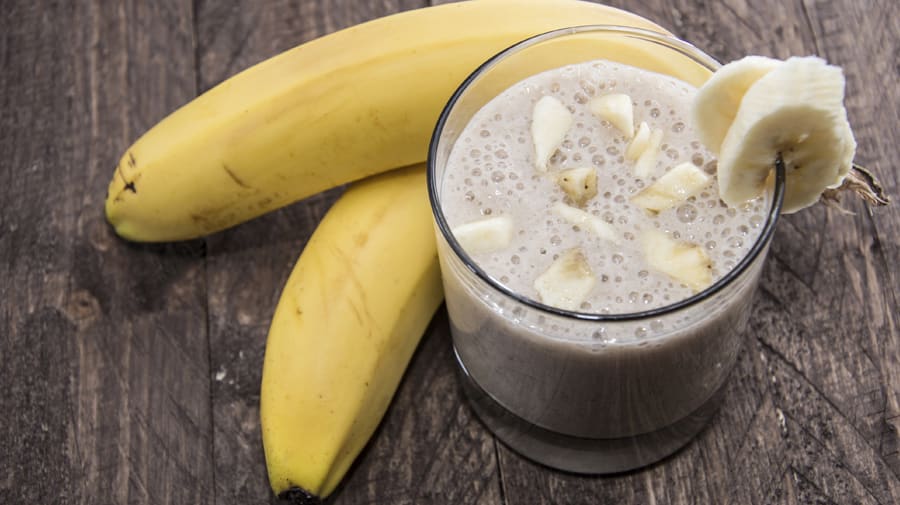 The ginger in this smoothie will help alleviate heartburn, nausea and other stomach problems.
1 sliced banana
3/4 cup of vanilla yogurt
1 Tbsp honey
1/2 tsp of ginger (freshly grated)
Combine all ingredients in a blender and blend until smooth Nutritional value per serving: 157 calories; low fat and saturated fats; 34 grams of carbs and 28 grams of sugar.
Orange Dream Creamsicle (1 serving; prep time about 5 minutes)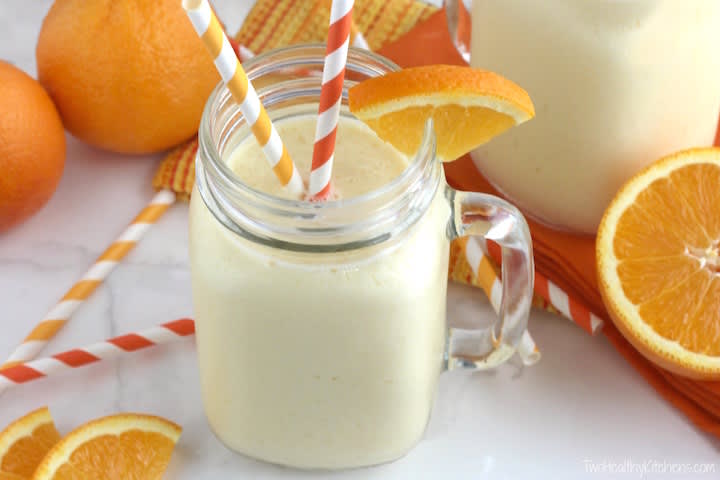 This smoothie is great for a cool down after a vigorous workout or a fun day at the beach
1 peeled navel orange
1/4 cup of fat-free half and half or yogurt
2 Tbsp of frozen orange juice concentrate
1/4 tsp of vanilla extract
4 ice cubes
Combine all ingredients and blend until smooth. Nutritional value per serving: 160 calories; 3 grams of protein: 36 grams of carbs: 28 grams of sugars: low in fats and saturated fats.
The next recipe is a great antioxidant and a powerful nutrition booster
Green Tea, Blueberry and Banana (serving size 1; prep time about 10 minutes)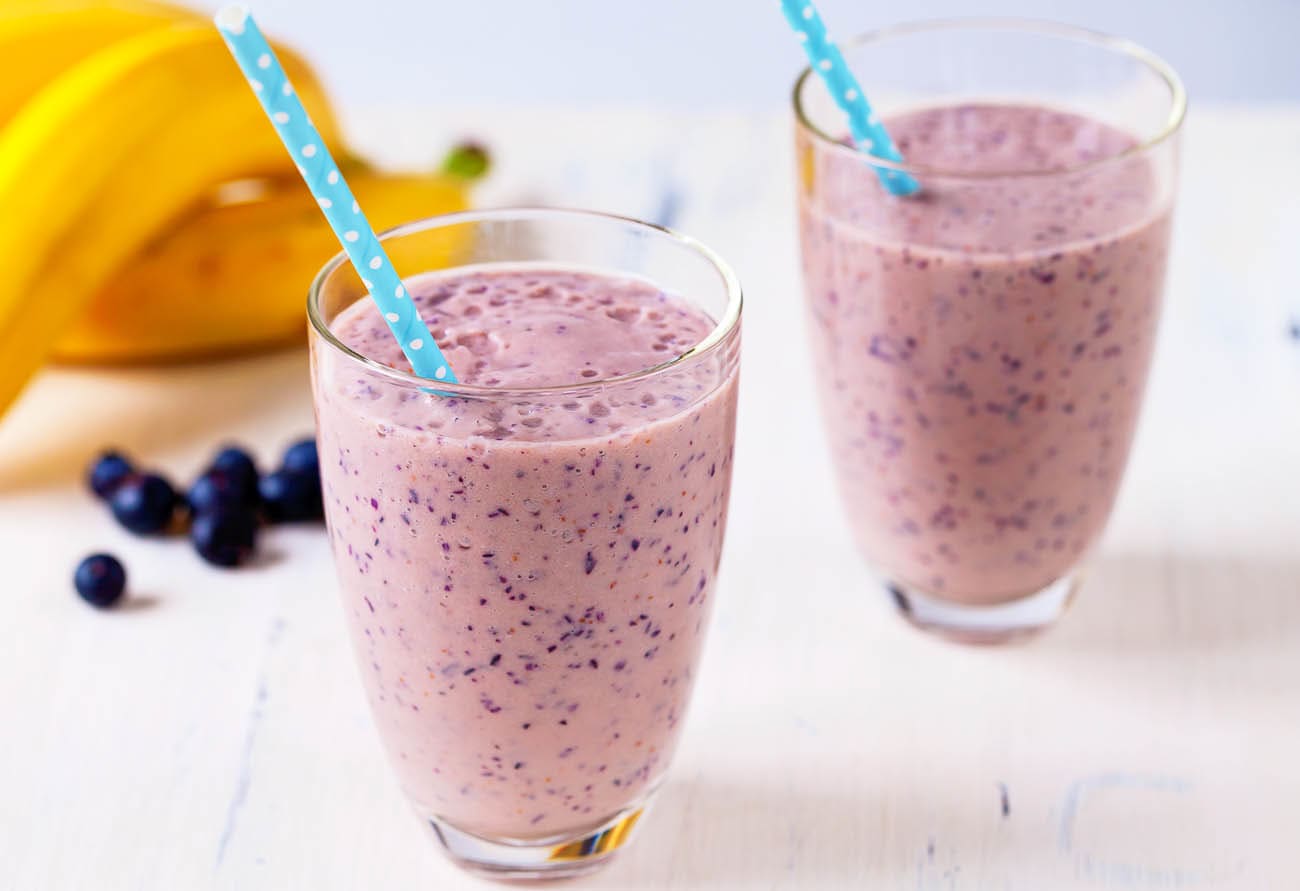 3 Tbsp water
1 green tea bag
2 tsp honey
1 1/2 cups of frozen blueberries
1/2 medium banana
3/4 cup of calcium-fortified light vanilla soy milk
Heat the water in the microwave until it is steaming. Remove and put in the green tea bag until it is brewed (about 3 minutes). Remove the tea bag from the liquid and stir in the honey until it dissolves.
Combine all of the remaining ingredients in a blender with ice crushing ability. Add the tea mixture to the other ingredients and blend on high setting or ice crusher until smooth. Nutritional value per serving: 269 calories; low fat; 63 gram of carbs and 38.5 grams of sugars; 3.9 grams of protein.
Apricot Mango Madness (serving size: 1; prep time: about 10 minutes)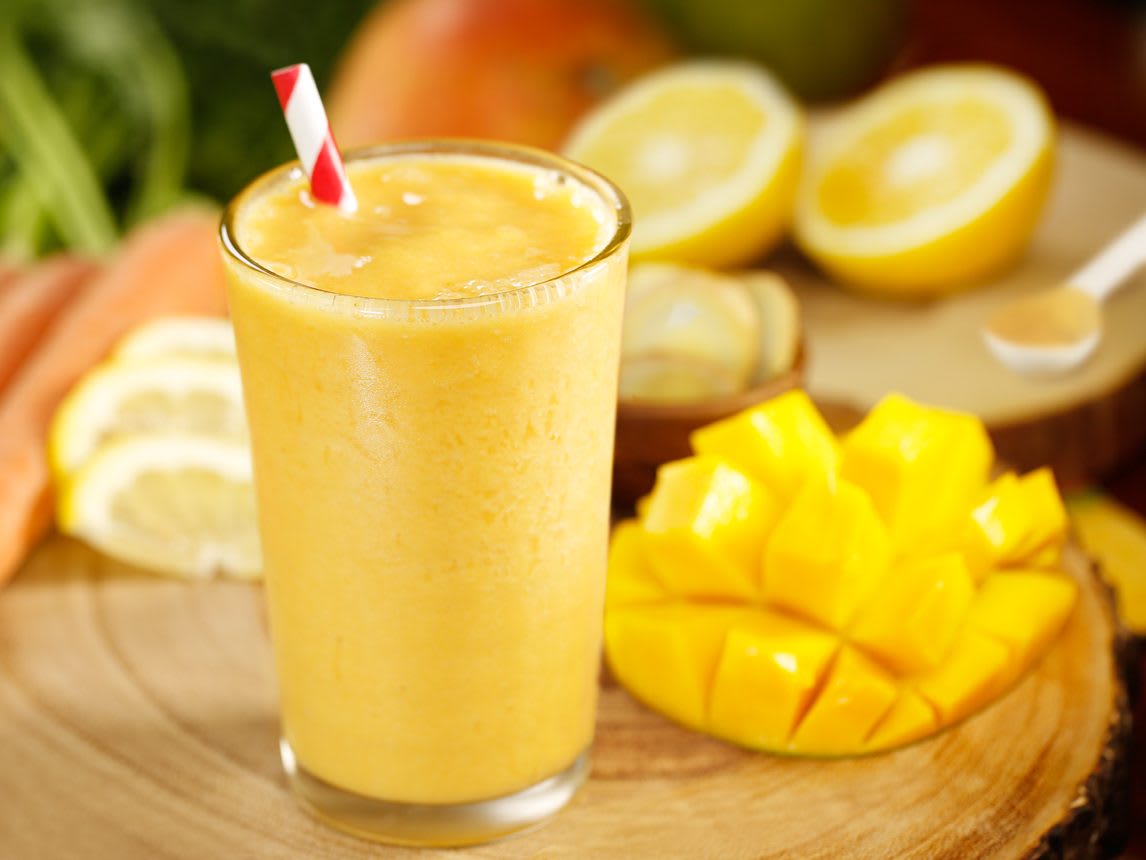 This is a sensational sweet smoothie with a little fresh lemon juice added to give it a tangy burst of flavor.
6 peeled, pitted and chopped apricots (2 cups)
2 ripe mangos peeled and chopped. (2 cups)
1 cup of reduced fat milk or plain low-fat yogurt
4 tsp of fresh lemon juice
1/4 tsp vanilla extract
8 ice cubes
Lemon peel twist as garnish
Place the apricots, mangos, milk or yogurt, lemon juice and vanilla extract in a blender and blend for about eight seconds. Add the ice cubes and blend about eight to ten seconds longer or until smooth.
Pour in glass and add lemon peel twist for garnish if desired. Nutritional value per serving: 252 calories: low fats and saturated fats; 53 grams of carbs; 45 grams of sugars; 9 grams of protein.
Very Berry Breakfast (serving size: 2; prep time about 10 minutes)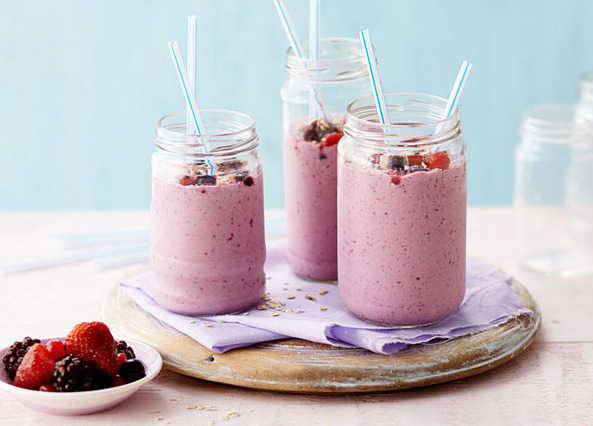 The following smoothie is a breakfast smoothie loaded with fruit and made to get your day off to a fantastic start.
1 cup of frozen unsweetened raspberries
3/4 cup of chilled unsweetened almond or rice milk
1/4 cup of frozen cherries (pitted) or raspberries
1 1/2 Tbsp of honey
2 tsp of ginger (finely grated)
1 tsp of ground flaxseed
2 tsp of fresh lemon juice
Combine the first five ingredients together in a blender, then add the lemon juice to taste. Blend until it is smooth and get the day started with a bang. Nutritional value per serving: 112 calories; 1.59 grams of fat; 0 saturated fats; 25.5 grams of carbs; 20 grams of sugars; and 1 gram of protein.
Transform into a healthier you by joining the millions of people who are eating healthy and light with meal replacement shakes and smoothies.
Have as many as one to two smoothies or meal replacement shakes per day, or have one for breakfast, before or after workouts, etc. Either way, you will feel and look better, and improve your health.