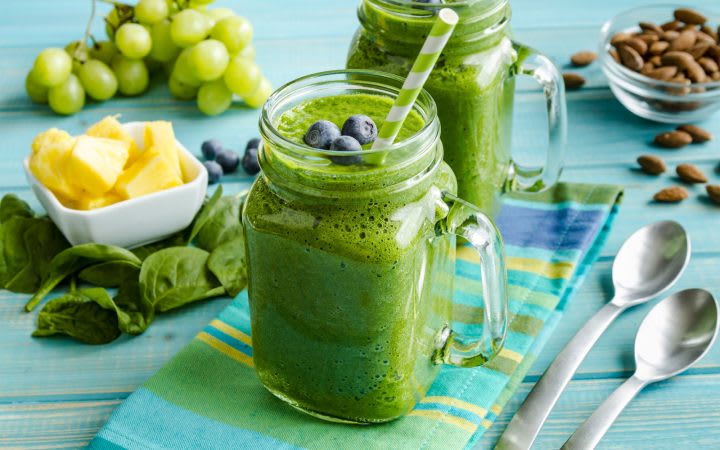 So you're ready to take weight loss seriously, and you've decided to commit by adding meal replacement shakes to your day. This technique for shedding pounds and feeling healthier has shown solid results for decades now and is a great place for anyone to start in the pursuit of greater health and wellbeing.
Although it might seem easy to simply pick up a shake and bottoms up, it's not necessarily an intuitive process to use meal replacement shakes correctly. If you want to do it right, you need a brief primer on what meal replacement shakes are, how a shake diet works and what you should look for when choosing the right shake for you. Let's dive in.
What Is a Meal Replacement Shake?
The basic definition is right there in the title: You use shakes to replace a meal. Shakes are specially formulated to include enough protein and the right nutrients to keep you full until the next meal, all for far fewer calories than you might otherwise consume.
How Does a Shake Diet Work?
It's not a good idea to replace every meal of the day with a shake. Although this might get you dramatic weight loss results, it won't work in the long run. Instead, opt for something sustainable: a shake for breakfast, and maybe for lunch as well. Then fill the spaces in between with healthy snacks, and eat a dinner rich in veggies and protein. Include shakes in your overall calorie allotment for the day – or macronutrient allotment, depending on how you're tracking your food. And remember: Always exercise!
Choosing the Best Meal Replacement Shake for You
When choosing a shake that works for your lifestyle and body, there are several factors to keep in mind:
Sugar content: Many meal replacement shakes contain a lot of sugar to sweeten them up and make them appealing, but this works against your weight loss goals. Not only does it perpetuate the crash-and-crave blood sugar cycle, it adds unnecessary calories to your drink.
Calorie count: Meal replacement shakes aren't beneficial simply by virtue of being a shake. They work because they're low-calorie, while still being filling. Look for a shake that's less than 300 calories, and ideally less than 200.
Ingredient quality: The health factor of each ingredient is crucial as well. If you eat highly processed and low-quality foods, your body will reflect that. Instead, opt for an organic shake that contains all the right nutrients without the filler.
Best Organic Meal Replacement Shakes of 2018
Now that you understand the benefits of meal replacement shakes and the basic approach to incorporating them into your lifestyle, you're probably ready to get started. The question now becomes: Which shakes are right for you?
Luckily we're here with a list of our very favorite and top-rated organic meal replacement shakes. Read on to get the skinny (get it?) on each of the organic options we love, including taste, cost, effectiveness and more. Armed with this information, you'll be on your way to holistic, natural weight loss sooner than you thought possible.
①  Garden of Life Raw Organic Meal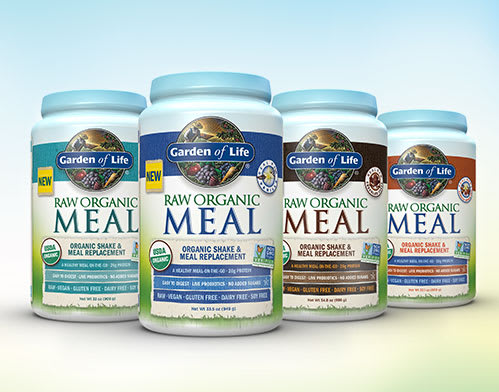 Garden of Life, a company that manufactures and sells Non-GMO, organic, raw whole food supplements, has a popular product they market as a nutritious meal replacement.
Their Organic Raw Organic Meal Replacement Powder is aimed at everyone: from professional athletes to weekend recreationists to stay-at-home parents, office employees, and students — whoever wants a healthy meal fast. It's loaded with superfoods, vitamins, and minerals…..
---
②  Orgain Organic Meal All-In-One Nutrition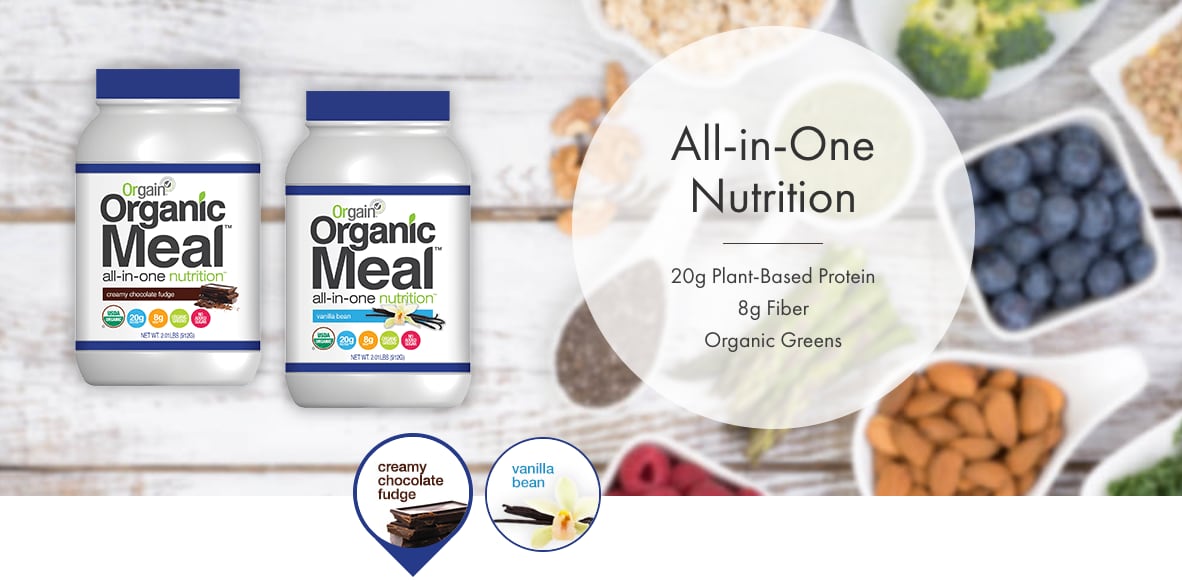 The Orgain Organic Meal Replacement Shake is an all-in-one organic nutrition meal powder formulated to replace a whole meal for anyone who might want to do that for one reason or another. In its entirety, the shake is made up of organic, plant-based protein, greens, sprouts, fiber, as well as fruits and veggies. That's all the components anyone would be looking for in a healthy meal…..
---
③  Lyfe Fuel All In One Daily Essentials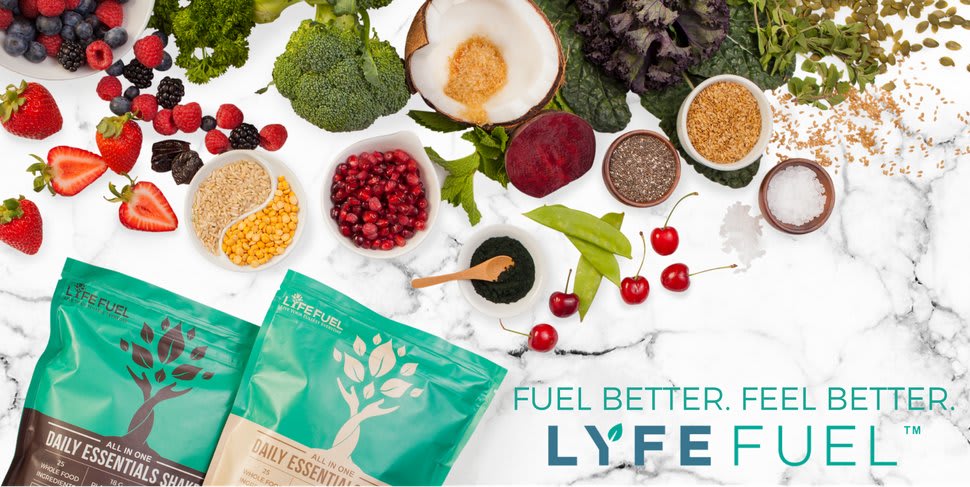 Lyfe Fuel All In One Meal Replacement Shakes is a product that addresses and solves the common problems associated with a number of less than optimum meal replacement shakes. The product is formulated to minimize or eliminate synthetically-derived vitamins and minerals, added sugar, and artificial ingredients. Key benefits found in Lyfe Fuel include…..
---
What Do You You Think?
What has your experience been like with Organic Meal Replacement Shakes? Have you try any of the brands mention above or have any recommendations. Please feel free to share your reviews or personal experience with us and our readers in the comment section below!