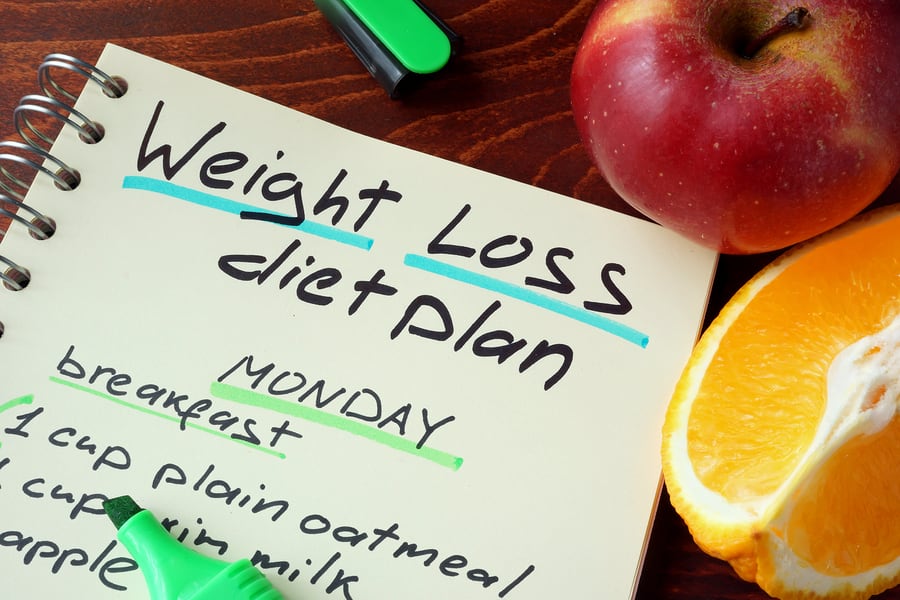 So you want to lose weight. Whether it's that last few lingering pounds or a complete weight-loss transformation, you want to find the best weight loss program to suit your lifestyle and needs.
With all the weight loss solutions, diet plans, and programs available, it can be daunting to search out the one that will work for you. Have no fear, this article will provide some insight into two popular weight loss systems that you may want to examine – Jenny Craig and Nutrisystem.
Jenny Craig and Nutrisystem: Brief History

Founded by diet guru Jenny Craig and her husband Sidney in 1983, this program has garnered such celebrity spokespeople Kirstie Alley, Valerie Bertinelli, and Sara Rue to name a few.
Since its inception, the program has established itself as a leader among weight loss programs with 700 centers in the U.S., Canada, Puerto Rico, Australia, and New Zealand.

Harold Katz, an American entrepreneur founded Nutrisystem in 1972 under the Shape Up, Inc. At the time the company operated as brick and mortar weight loss centers.  Since then it has morphed into the publicly traded company that offers products mainly online.
The company operates in the U.S, and as absorbed other weight loss programs to become a nationally recognized brand with Marie Osmond crediting Nutrisystem for her weight loss.
Jenny Craig and Nutrisystem: Main Program Basics
The Jenny Craig program claims that members can "lose three times more weight than dieting on your own." The program bases its weight-loss claims on nutrition, physical activity and the support of a personal consultant. It focuses on low-fat, high fiber, high protein foods, and moderate exercise.

  ***Note: Click here to learn more about Jenny Craig's Plans
Nutrisystem's tagline is "America's #1 Delivery Weight Loss Program," The program says members can lose 13 pounds and seven inches in the first month. This program is based on low glycemic index foods and increase activity for weight loss.

 ***Note: Click here to learn more about how Nutrisystem works
Jenny Craig and Nutrisystem Plans
Jenny Craig and Nutrisystem have a variety of plans for people of varying ages, lifestyles, genders and health problems. They both offer plans specifically for vegetarians and diabetics, and they even offer options for teenagers (a pre-screening may be required along with a doctor's approval).
Jenny Craig
Jenny Craig's plans come with meal plans and 100 food items that members can purchase from brick and mortar centers or order online. Online orders include a shipping fee. The meals do not include fresh fruits and vegetables or low-fat dairy products, so customers are required to purchase these items on their own.
***Jenny Craig Trial and Premium Plan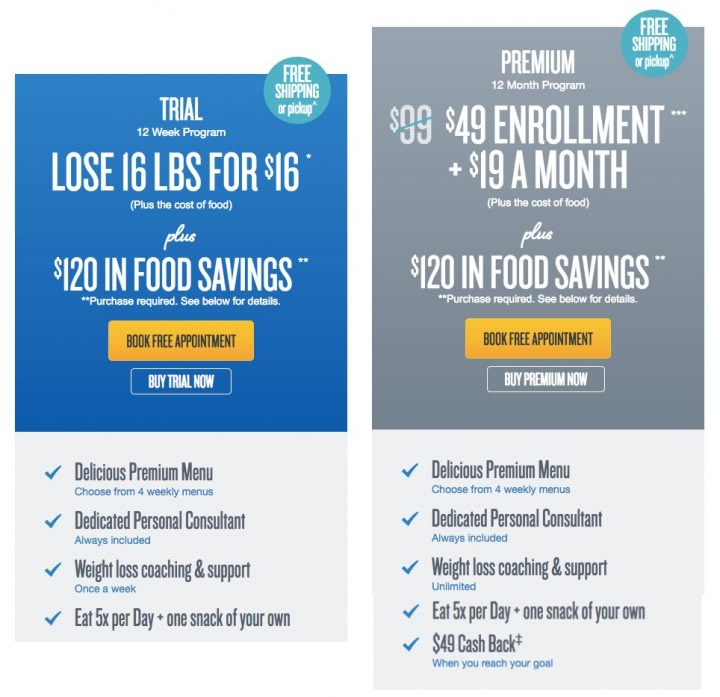 Premium Plan – This 12-month program is an annual membership. The first month is and with subsequent months costing $19.00 plus the cost of food.
Trial Membership – This membership offers the least options. This 12-week membership lets members choose from four weekly menus, and they are allowed contact with their personal consultant for coaching and support just once a week for $39.00/month now $16 (Trial).
With the Premium plan, Jenny Craig guarantees that members will lose 12 pounds in 12 weeks or Jenny Craig will return the first three months' fees, excluding the cost of food. It also currently offers a $99 enrollment fee return when members hit their goals with the purchase of a Jenny All-Access Program.
Nutrisystem
Nutrisystem features a 4-week plan designed to help customers lose 13 pounds and 7 inches in the first month. And, although the program says customers can lose 13 pounds, the website disclaimer states the average weight loss during this time is 11.6 pounds and 8 inches.
The program offers more than 160 foods that contain no artificial colors, flavors or sweeteners. As with Jenny Craig, customers must supplement pre-packaged foods with grocery items such as fruits, vegetables, and dairy items like milk, cheese, and yogurt.
All Nutrisystem plans have the option of auto-delivery – automatic food delivery to members' doors, so they don't have to remember to place an order.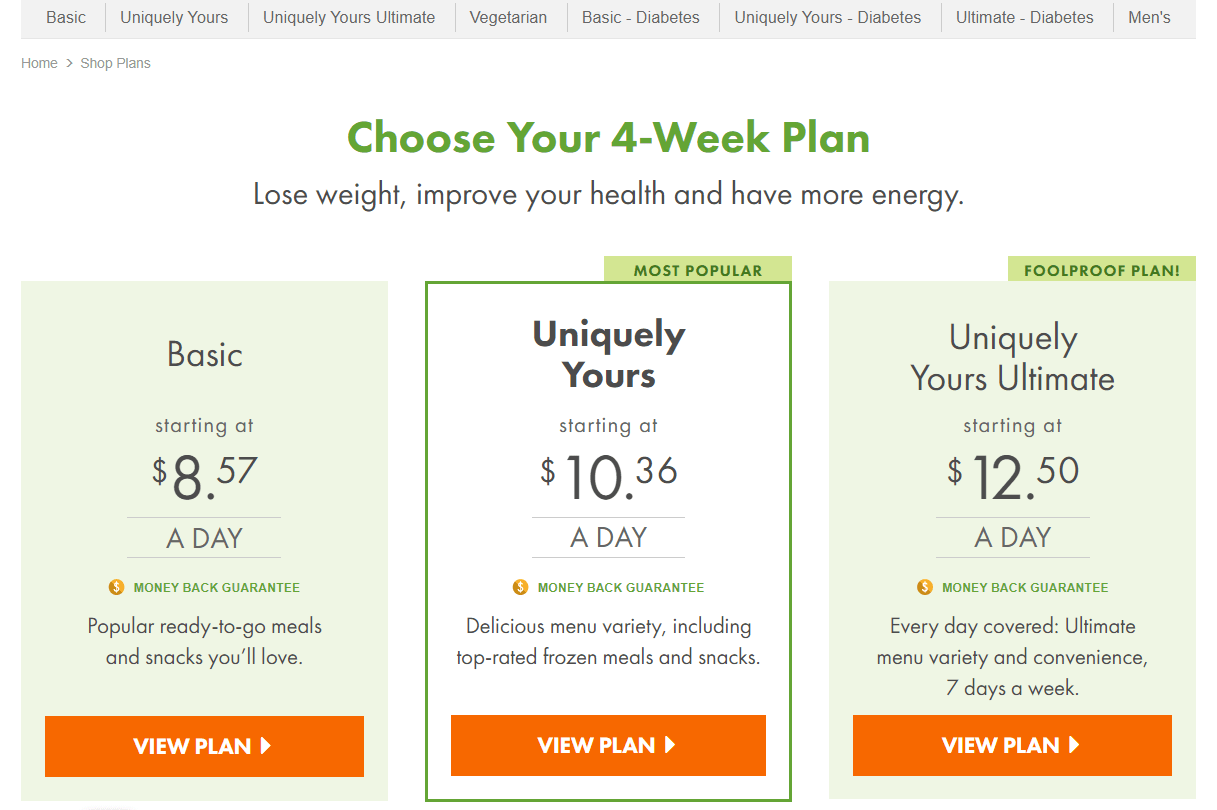 ***Note: Click Here to View Plans & to buy one month and get one month free At NutriSystem Today!
Basic Plan – This plan is the lowest price, which comes with preselected meals ($4/day for women, $5/day for men) beginning at 274.99 for a 4/week plan. It does not include support from a counselor or dietitian. Members can track their food intake online or via the app.
Core Plan – This plan is the most popular. It includes unlimited support from a counselor or dietitian, and the ability to customize the menu.
Uniquely Yours Plan – This plan includes all the perks of the core plan; members customize their own meals rather than having the preselected food combinations sent to them and they receive unlimited support from counselors and dietitians. This the costliest of the regular plans, but members have greater options.
Uniquely Yours Plus Plan – Includes everything from the "Uniquely Yours" plan plus 4 weeks of Nutrisystem Shakes.
Diabetic – Members with diabetes can also choose from Basic, Core, and Uniquely Yours, but the food options differ from those on the non-diabetic menu. These food options are designed to keep blood glucose levels in check while members safely lose weight.
Vegetarian – The vegetarian plan gives members 90 food items to choose from. The price point is a little higher, starting at $11.96/day or $334.99/4-week increment for women and $13.39/day or 374.99/4-week increment for men. The meals do include some dairy, such as cheese in the ingredients.
Jenny Craig and Nutrisystem Costs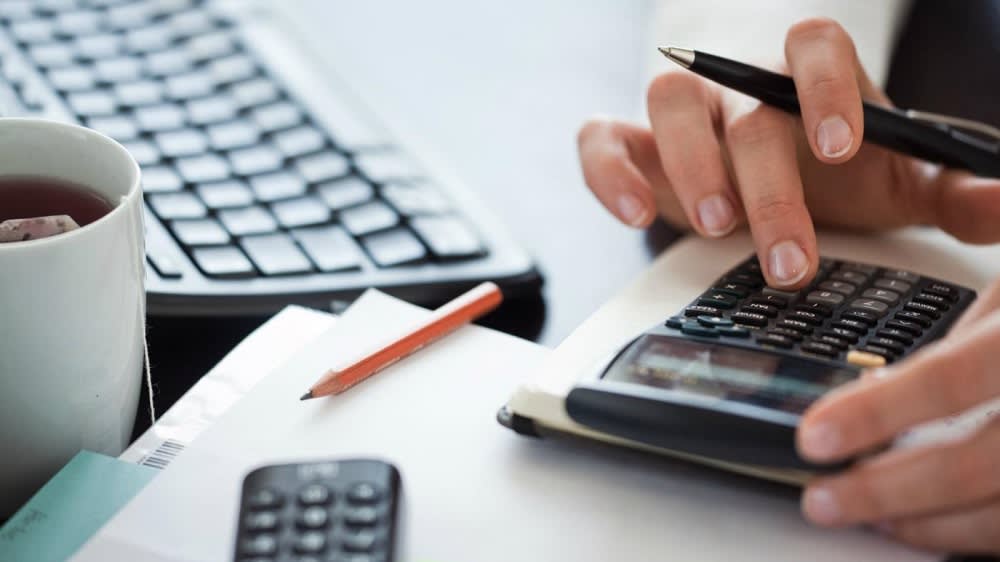 Jenny Craig's fees are set in stone and are not readily available on the website. The fees include an enrollment fee and membership fee, and the cost of food is extra with an added shipping cost.
Although the site does mention the minimum cost of food items, ($3.69) all plans are not listed. To learn any real price points on plans or membership costs, prospective members have to contact a consultant by telephone or by appointment at one of the Jenny Craig weight loss centers.
The costs are the same for men and women, and the program does offer discounts and money-back guarantees for members who meet certain criteria within specific time frames, but that does not include the cost of food.
Currently, Jenny Craig is running a special for new members to receive $120 worth of food for free, however, it must be used at $10 per month, guaranteeing that members will remain with the program for at least five months to receive the free food items. Also, members must make weekly full menu purchases to qualify for this special.
The discount does not include shipping. This program is costlier than Nutrisystem but has some advantages over its competitor, such as a personal consultant.
It's very important to know that Jenny Craig has been recently offering Free Shipping with their trial and premium plan. Customers should be aware of the fine print which states the following:
"First 4-week full Planned Menu (avg. $156/wk) auto-ship order qualifies for free standard shipping; order billed up front, split into two 2-week shipments, no substitutions allowed. $99 charge to cancel 2nd shipment and cancellation must be made within 3 days of arrival of the first shipment."
Nutrisystem's fees amount to the cost of food. There is no membership fee or enrollment fee, which frees your funds for your food choices. The plans differ for men and women, and if members would like to customize their food choices on the basic plan, the price will cost an extra $28 per month.
Nutrisystem offers a money-back guarantee if you are not satisfied, new members can return their unused food items for a full refund less the cost of shipping. This program is less costly than Jenny Craig, however, members can't walk into a center to meet with a personal consultant.
Jenny Craig
Enrollment Fee – $49 – $99.
Membership Fee – up to $39/month. Premium membership $19/month.
Shipping Fee – $29.00 – $173.00 depending on shipping method and food costs.
Food Costs – as low as 3.69/item with the most expensive item costing 11.99.
Nutrisystem
Enrollment Fee
Membership –  $0
Shipping Fee – $0
Food Costs – 9.82/day or 274.99/4-Week period up to 13.39/day or 374.994-Week period.
Jenny Craig can cost upwards of $750/month or more, depending on food choices and the chosen plan. Nutrisystem has no hidden fees and does not charge an extra shipping cost for members.
Jenny Craig Vs Nutrisystem: Case Studies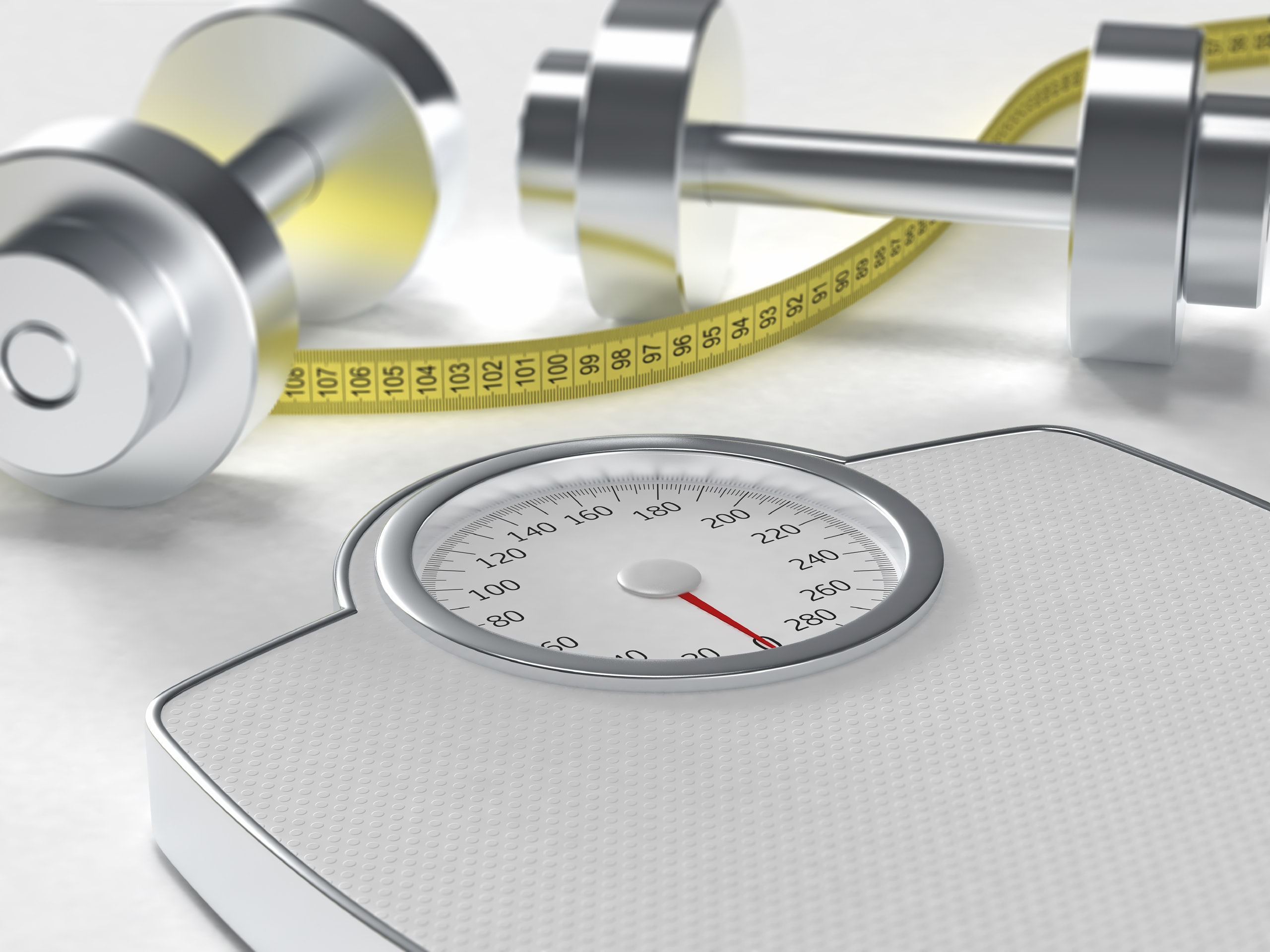 A recent study of weight loss programs compared several popular programs to determine their efficacy and maintainability. The study determined that both plans are effective methods of weight loss when participants stuck to the respective plan.
Participants using the Jenny Craig program lost 4.9 percent more weight than the control group at 12 months into the study.
Participants on the Nutrisystem program lost 3.8 percent more weight than the control group at three months on the program. While both programs are effective methods of short-term weight loss, further studies are needed to determine their long-term efficacy, especially for Nutrisystem.
Jenny Craig vs Nutrisystem: Results
Weight loss on both plans is sustainable if users adopt the lifestyle introduced by the respective plans. In the case of Jenny Craig, that's adopting a low-fat, high fiber, high protein diet with moderate exercise.
For Nutrisystem, sticking to a portion-controlled, low glycemic index, diet and incorporating 30 minutes of moderate activity a day is essential to maintain weight loss results.
Overall, each program has its advantages and disadvantages. For the price point, Nutrisystem is the hands-down winner, but in terms of personal interaction, Jenny Craig can't be beaten.
When deciding on the right weight loss program, there are several factors to consider, but whether you'd prefer to have one-on-one support from a personal consultant, or eat pre-selected, pre-made, home-delivered meals, there is a viable option for you.
How To Purchase Jenny Craig or Nutrisystem?
You can view Jenny Craig's plans at their site. Once you sign up for an account at Jenny Craig, you will be paired with a consultant to set up a weight loss coaching session.
Note: Always stick to your budget – sometimes these consultants will try to enroll you in the most expensive plans. Know your goals, budget and stick to it.
Nutrisystem can be purchased from the official site at https://www.nutrisystem.com. Nutrisystem has a wide selection of free guides & tools to help you get started and to succeed. If you are not quite sure about where to start or how to begin – I strongly recommend taking advantage of Nutrisystem "Free Diet Analysis".
Latest Jenny Craig & Nutrisystem Coupons and Offers:

What Do You Think?
We would love to hear from you, your experiences and results with Jenny Craig, Nutrisystem or both. Feel free to share your feedback and reviews with us and our readers in the comment section below.